Postpartum Nutrition: An Expert's Guide to Eating After a Baby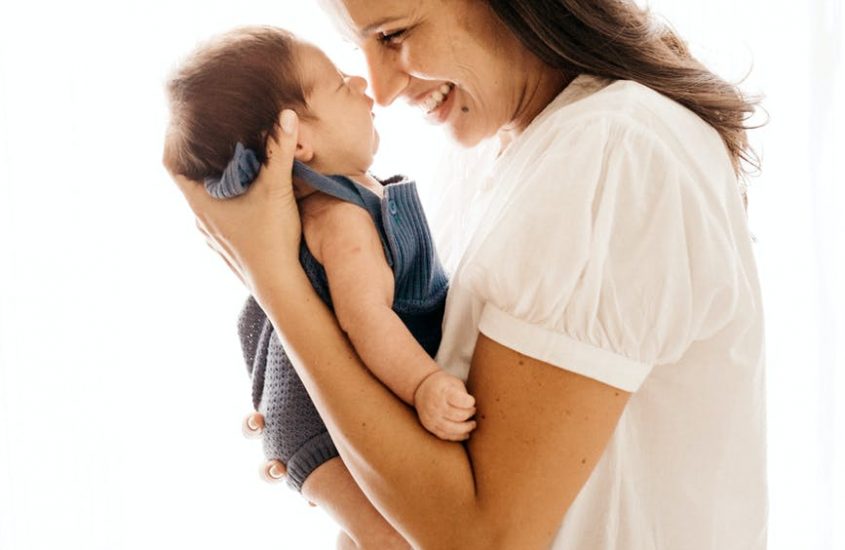 POSTPARTUM NUTRITION: AN EXPERT'S GUIDE TO EATING AFTER A BABY
After studying at Cambridge University, I worked in the NHS for over a decade ultimately specialising in paediatric oncology. I stepped out of clinical medicine to complete a laboratory based PhD in the genetics of bone cancer. When I returned to the NHS pregnant with my second baby, a few weeks after I had my baby I was informed by my NHS employer that they had decided retrospectively that I wasn't eligible for maternity pay (because of my PhD), and they were looking to reclaim money I had been paid. At this time my daughter was only 8 weeks old. I took my employer to an employment tribunal, and with the support and pressure of my MP, after 9 months of fighting, settled out of court. My settlement was on condition I terminated my contract with the NHS, and that I agreed to a gagging order.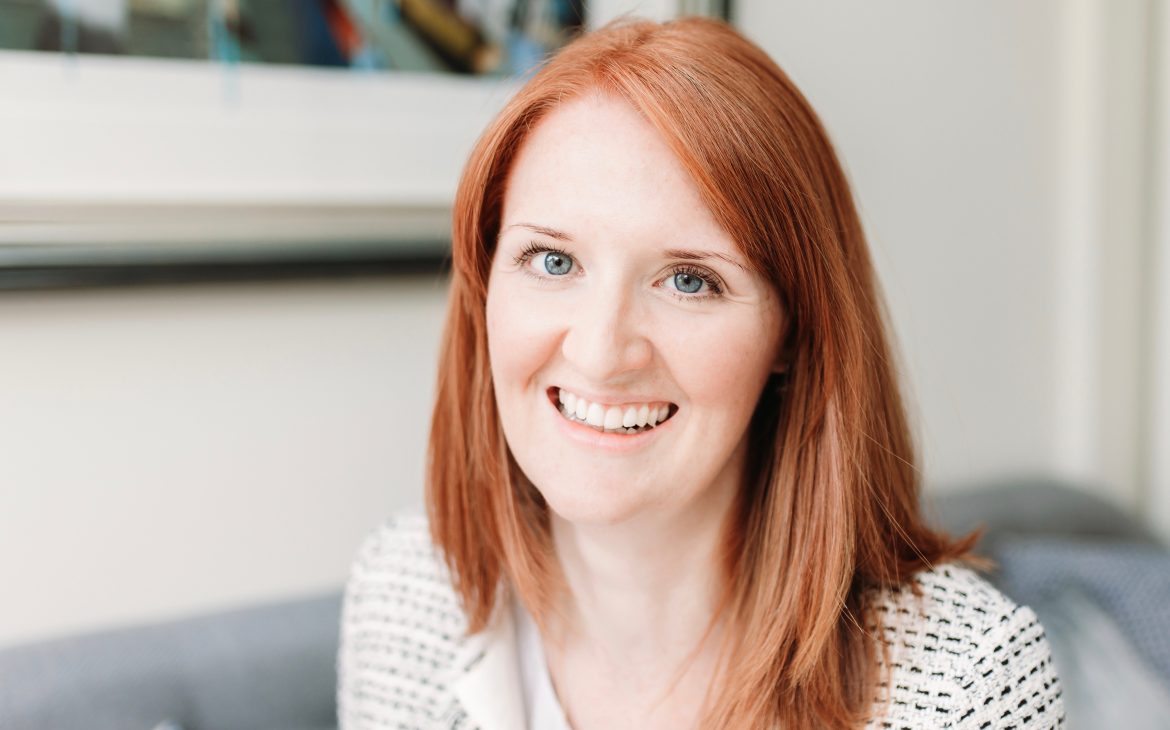 This was a huge life changing moment for me. Not only had I dedicated a huge proportion of my life to my career in medicine, but to be squarely confronted by such endemic sexism within such an important national institution was disappointing. When I started at Cambridge University, I naively believed that gender didn't matter, only competency. Instead I was discriminated against because I had done a prestigious PhD in an academically rigorous laboratory setting, necessary for my career in paediatric oncology, and had a baby.
I was an Academic Clinical Fellow as part of the National Institute of Health Research (NIHR) program designed to funnel trainees into research and ultimately completion of a PhD. The NIHR and other large stakeholders provided direction that given the benefit of academics for improvement of health outcomes, they should not be disadvantaged when crossing between clinical and laboratory employment with regards parental pay. Unfortunately, despite discretionary powers, the NHS trust refused to take this direction. 
POSTPARTUM NUTRITION: AN EXPERT'S GUIDE TO EATING AFTER A BABY
I've used this as a positive turning point in my life. I have long been fascinated by the trillions of microorganisms that live in our gut (microbiota) and have a huge impact on health. This lead me to become a Registered Nutritionist (Association for Nutrition), and I now lecture on nutrition. With my unusual dual qualifications, I was commissioned to write a unique degree for the 'chef of the future', combining nutrition, health and culinary skills, the first of its kind in the UK.
My focus is science backed nutrition, and I'm passionate about sharing credible information to empower people to eat for their health. I love helping people optimise their nutrition and reduce their risk of future diseases. Combining my scientific understanding of research, such as the pros and cons of different types of models (cellular, organoid and animal), with medical and nutrition knowledge, enables me to share the real evidence behind headlines and diets.
While my advice is based on the latest science, and my aim is to provide a practical approach to enjoying tasty real food for life, to improve your health. But as a mum of two young children, I know just how difficult it is to keep all those plates spinning, let alone think about eating for health. So I'm going to share with you some of my tips for eating time saving, healthy food.
POSTPARTUM NUTRITION: AN EXPERT'S GUIDE TO EATING AFTER A BABY
Food is so important to our health, even more so than exercise, but can often fall down our list of priorities. Cooking and food have always been a huge part of my life and I feel lucky to be able to prioritise it. But while I love cooking when I have the time, I can find it an added pressure in a busy life, with the demands of working and a young family. ⁠Finding the time to make wholesome, healthy food every day can be tricky. I struggle with this too, so I use a number of ways to help me: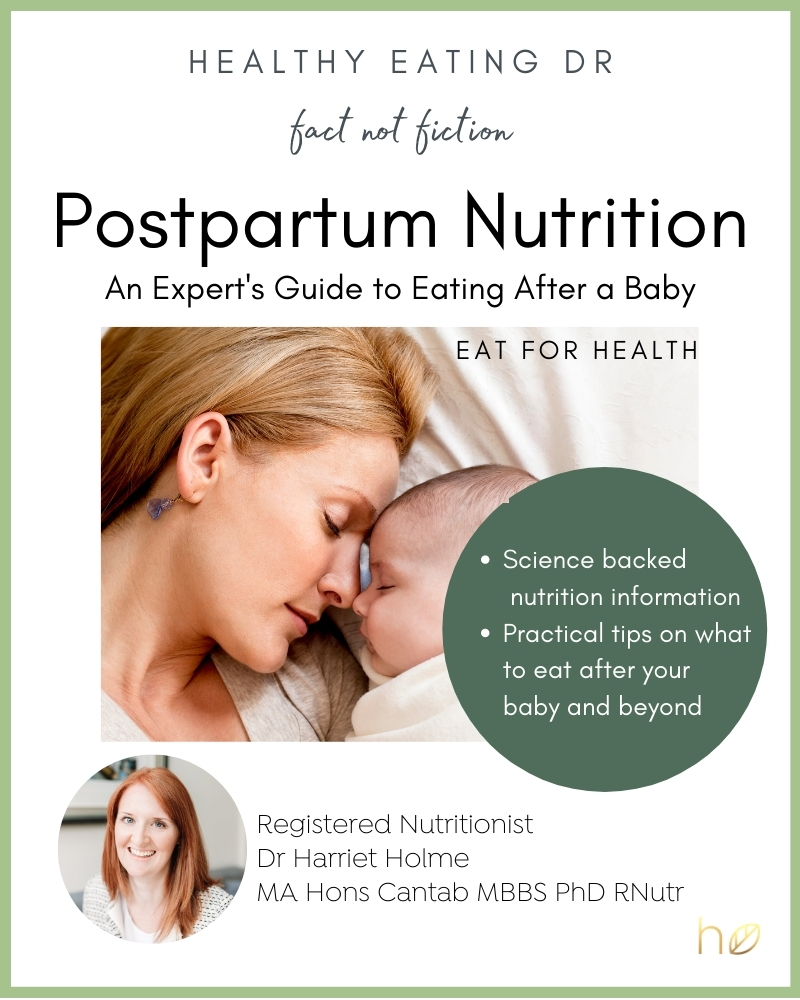 I find time incredibly tight in the mornings, so I make breakfast the night before. Overnight oats or chia pudding takes seconds to prepare, but makes a nutritious start to the day.⁠
⁠I batch cook when I can, and this means that I always have a meal in the freezer⁠.⁠
⁠We eat the same family meal together.⁠
⁠I love a tray bake, which is super easy and versatile. I always layer with vegetables first, then half way through add stock with some carbohydrate such as brown rice, or orzo pasta.⁠
⁠I use sauces to add quick flavour such as tahini, low sodium soya, miso and umami paste.⁠
⁠When I'm really swamped, instead of reaching for a takeaway, I go for a BPA free can of vegan chili, which is wholesome food, without nasties added⁠.⁠
⁠If I have something unhealthy, I don't beat myself up. Healthy is for life, it's not all or nothing.
My expertise is nutrition science, focusing on assisting people address specific health concerns, with science backed nutrition. This includes fertility, the menopause, polycystic ovary syndrome (PCOS), during and after pregnancy and more. To help women in different life stages I've got free meal planners and nutrition planners, to enable them to meet their specific needs during phases of their lives (fertility, pregnancy, breastfeeding, PCOS and the menopause).
POSTPARTUM NUTRITION: AN EXPERT'S GUIDE TO EATING AFTER A BABY
I have authored two books 'Eating During Pregnancy' available via the shop on my website (also in kindle format on Amazon) that has forewords by @theOBGYNmum and @drsterlingOBGYN . I wrote it to provide mums to be with credible information on pregnancy nutrition.
My second book is 'Postpartum Nutrition: An Expert's Guide to Eating After a Baby', that was written to support new mums, and their journey through motherhood and weaning. General Practitioner @thewholesomedoctor wrote the foreword, and it is available as a paperback and kindle format on Amazon.
I excited to be launching a podcast called 'Eating for Health', and have got an interesting line up of topics and guests in preparation. As a Product Partner with Andrea McLean's This Girl is On Fire, I've created video courses to help you learn more about nutrition and optimise your diet.
POSTPARTUM NUTRITION: AN EXPERT'S GUIDE TO EATING AFTER A BABY
I also work with a couple of start-ups, one is Nuki.Health that provides paediatric dietetic video consultations, which launched during lockdown, supporting parents who couldn't access face to face services. We were delighted to be awarded an Innovate UK grant despite the pandemic, through a government initiative for funding health innovation.
I'm just celebrating 2 years since I settled out of court, and while it's not the life I envisaged as a Professor of Paediatric Oncology, it's full fulling in a totally different way. I love helping people optimise their nutrition and support their health. I appreciate being able to work flexibly, in the privileged position to be able to prioritise my children's changing needs, but it is just as hard to switch off, as I never fully leave my work. I love that just like medicine, I'm always learning about new and exciting research in nutrition.
For more science backed nutrition information and practical tips, follow me on Instagram @healthyeatingdr and see my website healthyeatingdr.com for more information.
POSTPARTUM NUTRITION: AN EXPERT'S GUIDE TO EATING AFTER A BABY