I potty trained my newborn baby – Plus Tips you can use.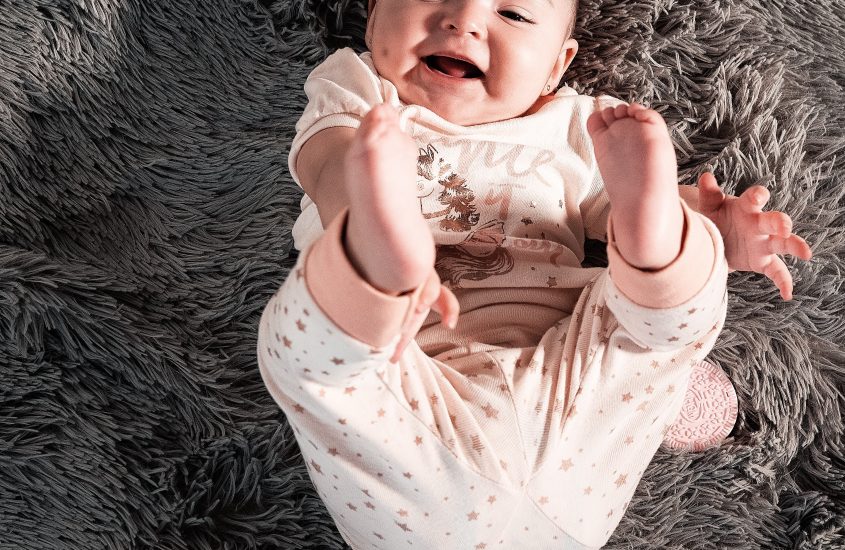 I potty trained my newborn baby, and you can read my story on my eco parenting website, Vegan Family Guide.  I will shortly launch a course about my experiences with In Vegans We Trust.  Here is an introduction to how we started potty training, and a few tips I've picked up along the way.    
I watched in amazement as my friend's six-week-old baby happily had a wee in a potty. I was pregnant myself, and became determined to do the same.  Because, why not?  If my baby wants to use a potty, I will enable them.  However, after I gave birth it was enough effort to move and stay awake.
I POTTY TRAINED MY NEWBORN BABY
This time two years ago, I then had a nine-week-old baby, and an unadvisedly nice carpet which was getting a good sprinkling. The time had come to give potty training a try. I got the largest bucket I could so we couldn't miss it. It was a hideous round thing from the market. I just planned to hold my baby over it at nappy changes. After a few false starts, I eventually remembered the special way to hold the baby which squeezes stuff out. It worked, but a few days later, my baby started to complain more often than usual. I noticed they seemed relieved after going to the bucket.
Could it be that this little baby was waiting to be brought there? Yes. So, I was forced to find out what to do next. The practice of bringing babies to the toilet is sometimes called 'elimination communication', or 'ec'. It involves connecting with your baby to learn their personal style of communication and patterns of behaviour. You learn to understand or sense when they want to go to the toilet.
Sometimes there are days or phases when you lose touch a bit, but it doesn't last.  You can add toilet routines into your day to help remember, such as when arriving at or leaving the house, and when waking up from a nap.
I POTTY TRAINED MY NEWBORN BABY
There was some advice I didn't follow: Firstly, we didn't start from birth, but my baby was still adaptable. Secondly, it was winter, so I didn't want to do 'nappy free observation time', but I still managed to learn my baby's signs. My baby made up their own signs, and never took to the sign language it was suggested to teach them. I didn't use cloth nappies when I started, but my baby still complained about being wet. I most certainly did not wake my baby up at night to go to the toilet, but they learnt to stay dry. There are so many different ways to be a parent, you can pick and choose which advice to take.
Here are some of the questions we have asked ourselves:
My toddler doesn't want to sit on the potty
My baby never sat on the potty. They decided to go straight to a toilet reducer seat. If we were away and I needed them to use a potty, I would have to hold them over it, since they didn't like sitting. I've also heard of a toddler boy being trained by standing up and weeing into an ice cream container, as they liked the noise it made.
My toddler is stuck in their rainsuit
Undo the zip but leave the shoes on. Squat with open legs, and lay them over your lap, face down.
My child can only go to the toilet naked
I was asked this in an interview and hadn't experienced it with my child. I now remember when I worked in a nursery it was common for the preschoolers to take their pants all the way off when they went to the toilet. I just went along with it.
How do I bring my child to the toilet when out?
We would bring a folding toilet seat which converts into a potty, and a radar key to open the doors of accessible toilets which have baby changing units locked away in them. I sometimes used the buggy as a changing table.
My baby crawls or runs away when I change them
Little padded training pants were easier than nappies to get on my baby's bum. Once they could lean on something, I would ask them to stand while I pulled the pants up.
My baby doesn't want to go to the toilet
In these situations, it was more common that my baby did want to go, and had got in a flap about it. I would try calming them down with a boob, or changing the hold position. I later discovered weeing in a sink with a mirror above it can be entertaining. If they struggled with a poo I would just leave them alone to go in their nappy or the bath.
My baby cries when having their nappy changed
My baby complained about wanting a wee, and then complained more when I took them for it. In the early days, we tried to encourage them to relax on the changing mat by furnishing it with some soft kitchen roll and a hot water bottle, and warming wipes on our tummies. When the changing mat is kept on the floor it becomes a safe place to practice kicking and rolling.
https://www.instagram.com/p/B_cf7i-JEOC/?utm_source=ig_web_copy_link
It takes ages to change my baby
Babygrows with a two-way zip are quicker than poppers. Vests with slits at the neck can be pulled down over the body. A zipped hoodie does not need to be pulled over the head, and you can't lose the hat section.
Which cloth nappies should I buy?
See if you have a local nappy library and try some out. Then see if you can get a voucher from your local council to buy them with. See if anyone is giving away or selling them locally. You can find out which nappies are vegan on my website.
Is my nappy cream vegan?
Not if it contains cera alba or lanolin.  You can find out which baby products are vegan and plastic free on my website.   
I POTTY TRAINED MY NEWBORN BABY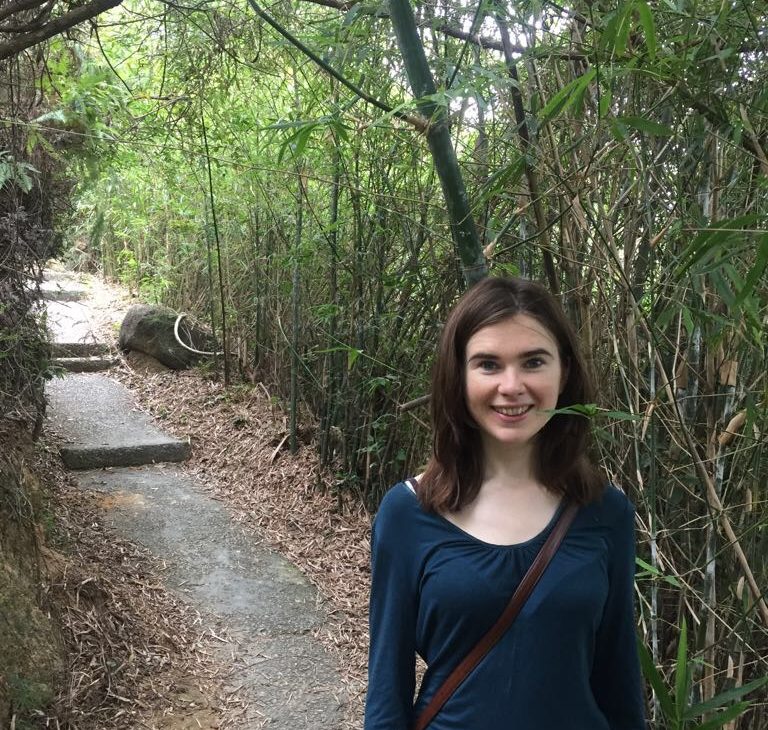 Helen Long writes the Vegan Family Guide website. She studied and worked in childcare, education and environmental justice. Her family currently live in an eco community.
https://www.facebook.com/LivingwWarmth
https://twitter.com/livingwwarmthhttps://www.pinterest.co.uk/LivingwWarmth/
https://www.instagram.com/livingwwarmth/
https://www.linkedin.com/company/16215713
https://www.youtube.com/channel/UCEElhRcikWRTbg87Xka5rxg/playlists?view_as=subscriber