Review – Bare Beauty Botanicals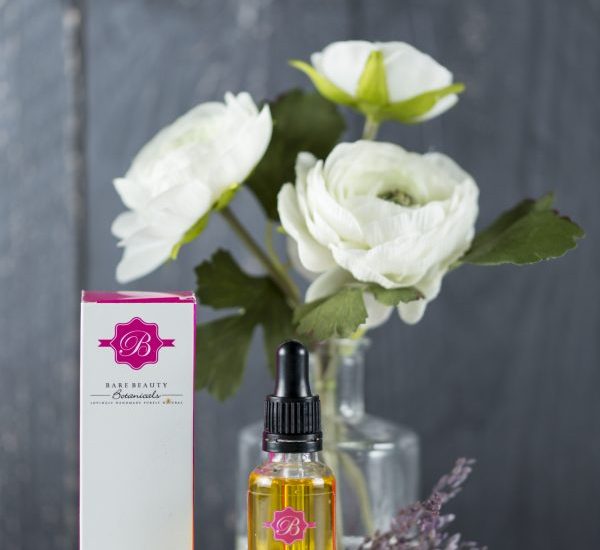 The Bare Facts about 'Natural' Beauty Products.

Bare Beauty Botanicals is an Edinburgh based natural skincare and home fragrance company. The products are all handmade in small batches using only high-quality plant-based oils and pure essential oils, which are rich in vitamins, minerals, antioxidants, omega oils, and fatty acids, all of which are essential to keeping the skin hydrated and nourished.Lindsay Forsyth started the company in November 2017 after suffering with hormonal imbalance symptoms which brought home the effects synthetic ingredients and harsh chemicals can have on your body and mind.
The condition also had a real impact on her skin, leaving her feeling deflated and lacking confidence in her appearance. To try resolve this issue Lindsay spent a small fortune on expensive skincare to try to clear up the recurrent hormonal acne breakouts, but nothing worked. If anything, her skin deteriorated and she was left with dry patches due to the natural oils being stripped from her skin.

And so began the research that resulted in finding out that many products on the market today contain harsh chemicals, synthetic preservatives, artificial fragrance and colourings – EVEN THOSE DESCRIBED AS 'NATURAL'.

Enough was enough, Lindsay very quickly realised that going truly natural was the only way forward, but where to start? Her review of ingredients within big-name brands on the market that claimed to be 'natural' showed that a lot of the ingredients also contained synthetic preservatives, parabens and harsh alcohols. How can this be the case?

Well here's the thing…..The term 'natural' and 'organic' are not specifically regulated under the EU Cosmetics Regulation, which is the governing body for the manufacture of cosmetics within the European Union. Well the truth is that cosmetic natural and/or organic standards have been developed by a number of certifications bodies, however none of these standards or guidelines are specifically backed by law. The aim of the standards is to advise on using a high proportion of organic ingredients, natural ingredients or ingredients chemically derived from natural ingredients.

They do however allow for certain chemical processes and synthetic ingredients to be used, and therefore can be very misleading for the consumer. You may therefore think that because a product is labelled or marketed as 'natural' that you're choosing the best product, but more often than not the natural claim applies to a specific ingredient rather than the finished product.
The harsh reality is that it can just be as bad as other products that are full of chemicals, preservatives and parabens. It was at this point that Lindsay saw the need to create products that are derived from 100% natural ingredients. This is when Bare Beauty Botanicals was born from her living room.

All the products she uses are anhydrous, which means they do not contain any water. The advantage here is there is no need to add in any harsh chemicals or preservatives to protect the products from bacteria growth. Natural vitamin E (there is a synthetic kind!) is added to protect the products from oxidation. Nothing else is added. Additionally, anhydrous products have the ability to penetrate the skin barrier more efficiently than water-based products, delivering lipophilic (fat loving/oil soluble) functioning ingredients into cells where they are needed.

Of course, there are a number of natural products on the market, however the majority come with a very high price tag. For example, a face serum from Neal's Yard Remedies, Tropic Skincare, Beyond Organic Skincare, & Kinvara Skincare will set you back up to £65, where as a serum from Bare Beauty Botanicals would cost you £20.

Where Bare Beauty Botanicals score is it is pure, natural skin products that is affordable to all. This is something that Lindsay feels very passionate about.

Lindsay has managed to gain control over her hormonal skin, whilst enjoying the therapeutic benefits of the essential oils.

The products have received some phenomenal feedback, with many customers reporting that they have been life changing, and that they wouldn't use anything else now. An increasing number of beauty salons have also approached Lindsay to use the products during their treatments, with one even basing an entire massage and exfoliation treatment around the brand.

The full range includes, soya wax candles, Balancing/uplifting bath oils, Dead sea bath salts with green clay, bath bombs, Balancing/Restore body oils, Macadamia & Coconut oil body scrub, sleep serenity roller ball, Green Clay face mask, Avocado cleansing oils, Regenerating face serum, Rosehip face oils, Rosehip Treatment Balm, Peppermint lip balm, & Mango & lime lip balm.

I friended Lindsey on Instagram, she asked if she could send me a sample of her product and I jumped at the chance. I am such a skin care junkie!!!
I was send the lovely Regenerating Serum & Rosehip Face oil pack. Regenerating Face Serum 30ml £20 Macadamia & Coconut Oil body scrub 100g £10 or 300g £25

Anti-inflammatory and regenerative properties, rosehip oil has become one of the most talked about products in skincare.
So what exactly is rose hip oil? In simplest terms rose hip is the accessory fruit from the rose plant, of which the seeds are pressed to create rosehip oil. These seeds are bursting with vitamins A, C, D and E and have been used in teas, wine and marmalade long before they were catapulted into the beauty market. Some formulas have added fatty acids in the form of Omegas and make particularly good work of reducing fine lines and hydrating the skin. The organic formula has a high omega and fatty acid content as well as being rich in Vitamins E and C. Thanks to this clever combo of ingredients, this rosehip oil will calm redness, as well as hydrate your skin and improve the appearance of scars. , it is no surprise that this oil has become a go-to for everyone from the Duchess of Cambridge, to Miranda Kerr and Gwyneth Paltrow.

I like to apply my oil at night, this absorbed quickly and I felt I wasn't heading to bed with a greasy face.In the morning, my skin felt so smooth and plump, I was very impressed. Oils are perfect for anyone whose skin could use a boost of nourishing, smoothing renewal, especially when seasonal cold or drier climates disturb your skin. There isn't a single best way to apply a face oil—and they can be used with any serum, treatment, AHA/BHA or other product. However, you don't want to mix your face oil into your daytime moisturiser with SPF—doing so dilutes the sunscreen's effectiveness.

The products Lindsey send me have been so lovely to use, sell AMAZING and I have noticed an improvement in my skin hydration since starting to use.

This would be a great add on to an established skin routine or for first time uses.

To find out more, ask for samples please contact Lindsay on [email protected] or visit the website at www.barebeautybotanicals.co.uk
*I was send these as a gift, they were not sent as payment for a review but I loved them so much I wanted to shout about them!!!