Review | Gandeys Circus – The Greatest Show!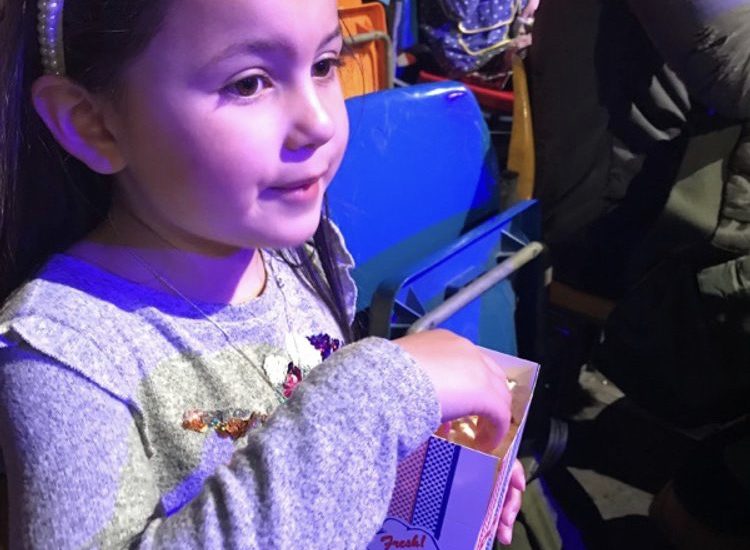 Roll up! Roll up! We were invited to Gandey's Circus on the 14th of April at Sighthill Park, Edinburgh to experience the greatest show and I can't lie. It was the greatest show I have seen…for a while, anyway.
It's been many years since I have been to a circus and that show resulted in a very poisonous Chinese scorpion hitching a ride in our backpack, luckily no animals or people were harmed in the end and it didn't put me off saying a massive YES to the invite to review the show with my family. I had no idea what to expect and was grateful for something for us all to do as it is the middle of the Easter holidays and I am running out of ideas on how to keep the kids entertained and trying not to kill each other.

We arrived half an hour before show time, which is recommended as the seats are not reserved so the first in will get the best seats. We were sat in the grandstand which face straight on to the ring and provided excellent views, even little Cassi could see well due to the placement of the seats. The cheaper side views seats still got a good view of the show.

There was a food truck providing various fried foods and drinks to buy at a standard price – we didn't have any food but we all got a drink and for the 4 of us it was 5 pound which I thought was reasonable. The popcorn was a bit more expensive at 5 pound for a small box but as it was a treat day out I didn't mind though I drew the line at spending 10 pound on a flashing spinny thing as it would have been forgotten as soon as we got home.
Children could also get their faces paints at 4 pounds (cash only) but the other areas did take card which was very useful.

The room went dark and the show began… Over 30 international circus artistes – from Cuba, Kenya, Colombia, Mexico, Ghana and the UK – will have you on the edge of your seat, as they assemble in a spectacular production proudly presented by HAYLEY, the fourth generation of the famous GANDEY family's circus dynasty. The show lasts two hours, with a 15 minute interval.
From the start right through to the end they kept us entertained, laughing, and gasping with anticipation.

The music was loud and it took Cassi a few minutes to adjust, I thought it would be all too much for him as he is only 2 but he was soon watching in amazement like the rest of us.We all had our favourite acts, mine was the aerial silk performers which was visually stunning, impressive and left me wondering why I never took it up as a child, haha. My husband and Cassi loved the motorbike stunts with Cassi talking about it and "vroom vrooming" all the way home.

Cora loved Chico the clown, who was fantastic at keeping us amused during set changes and gave the whole tent the giggles with his slap stick humour. He really made the show for us because what's a circus without a clown.
Overall It really did exceed my expectations and lived up to everything the circus should be … with gasps, laughter, and every sense on high alert and I can't recommend it enough for a fun afternoon with the family.
For ticket information and tour dates please visit the website – HERE