Fantastic Female – Julie Colan, founder of Secret Whispers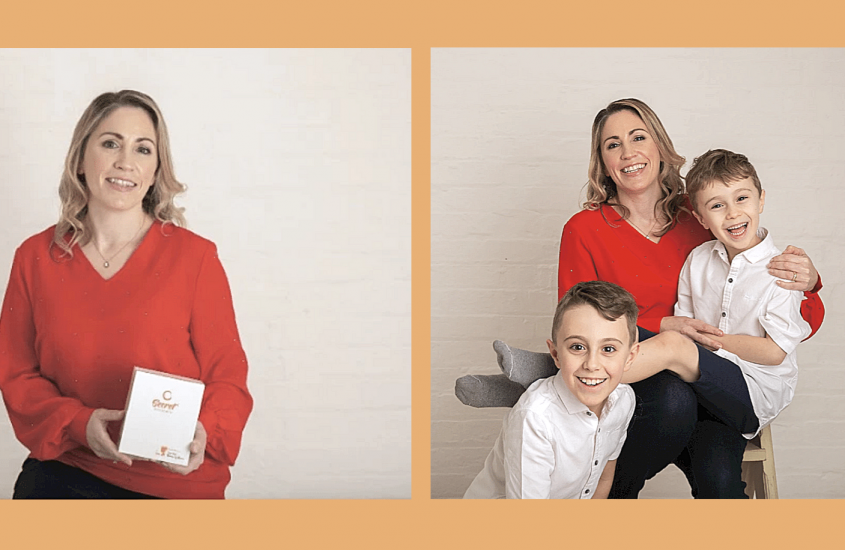 FANTASTIC FEMALE – JULIE COLAN, FOUNDER OF SECRET WHISPERS
I have received many questions about my personal and professional development, as well as requests for advice, what better way to share these questions and answers than through your blog.
Who am I?
I am the proud mummy of 2 fabulous sons and wife to a very patient Yorkshire man. I am originally from Northern Ireland, met my now husband almost 20 years ago in Tunisia while on holiday. We currently live in the Midlands in England and our goal is to move to Valencia in Spain within the next two years. I love to challenge myself and currently I am doing a splits challenge. Yes, this is a massive challenge but I am really enjoying it. I have stretched muscles and ligaments I never even knew existed! I also enjoy air rifle shooting. This is the only sport that turns my brain off for a few hours. Being totally focused on the targets is really relaxing. Highly recommend this for anyone who like me has a hyperactive brain.

I started Secret Whispers after I read an article in January 2018 that said 'regardless of how great you may think your pelvic floor is, the likelihood of developing an issue goes up by 50% with the onset of perimenopause'. I remember thinking, 'I am 40 next year and this can't happen to me'. I have been doing my Kegels since I was 14 (I assumed every women did, soon found out that this wasn't the case) and I knew that I needed some sort of a weight to challenge my pelvic floor. After not being able to find a suitable product I designed my own. This was how Secret Whispers was born. My Kegel Kit has received many awards. The success and recognition has been phenomenal. Women everywhere were delighted to see someone standing up talking about this taboo subject and offering a solution.
I was even invited to the House of Lords for an award and I had everyone there doing their Kegels. A day I will never forget! My Kegel Kit was even talked about live on the Chris Evans radio show where the lovely Rachel Horne, the news and weather presenter talked about her first dry run and using Secret Whispers. My Why is to help educate women on the importance of their pelvic floor and why Kegels are so important.
Every time a woman tells me that she is leak and pad free I literally do a little dance around the office. I understand just how life changing this is for women.
FANTASTIC FEMALE – JULIE COLAN, FOUNDER OF SECRET WHISPERS

What's the best career decision you've ever made?
Starting my own business. Though, this only happened because I had the 'audacity' to get pregnant for the second time and the company I was working for then was a male-dominated engineering company. I hid my pregnancy for 24 weeks as I was due to go on a course that I had wanted for several years. I remember I told my boss I was pregnant on a Friday, and within a few hours, I had an email back telling me that I was no longer going on this course and that a new male employee who had started just a few weeks ago would take my place. I was outraged. So outraged that I walked out and have never looked back.
What do you love about your job?
I love being my own boss and making decisions. They don't always work, but I learn from them. Having to spin so many plates means I am always learning, and I appreciate that part of it. I love making new acquaintances and finding new opportunities to collaborate with others. I have never had the mentality of seeing others as competition and this has worked well for me.
FANTASTIC FEMALE – JULIE COLAN, FOUNDER OF SECRET WHISPERS
How do you make decisions?
This is a difficult one, as I am very intuitive in my approach. I can't say that I have any systematic approach to decision making. If something makes me just a little bit scared but otherwise feels right then that usually is a sign that it's the correct decision for me to take.
How do you balance being a mother and professional?
This is the most difficult thing to balance, especially now as my husband and I are both still working full-time hours and trying to fit in home-schooling. I will admit that it has broken me several times. This time around feels especially harder because like most of us we thought we had survived the two lockdowns; then to find that extra energy and motivation to go through it all again has been difficult. During the first lockdown, I would pride myself on 'only' ordering takeaways twice a week. Now, as long as the kids are fed, I am not beating myself up. There is too much mum guilt as it is.
My biggest saviour has been my early morning routines during the week. I get up at 5:30 am and use this quiet time to do my meditation, affirmations, some exercise and personal development reading. I discovered this 'habit' many years ago when I read 'The Morning Miracle' by Hal Elrod. It does take a lot of discipline to get up, but it's so worth it. When I start my day in this way, it makes such a massive difference in how I can cope with that day's challenges.
FANTASTIC FEMALE – JULIE COLAN, FOUNDER OF SECRET WHISPERS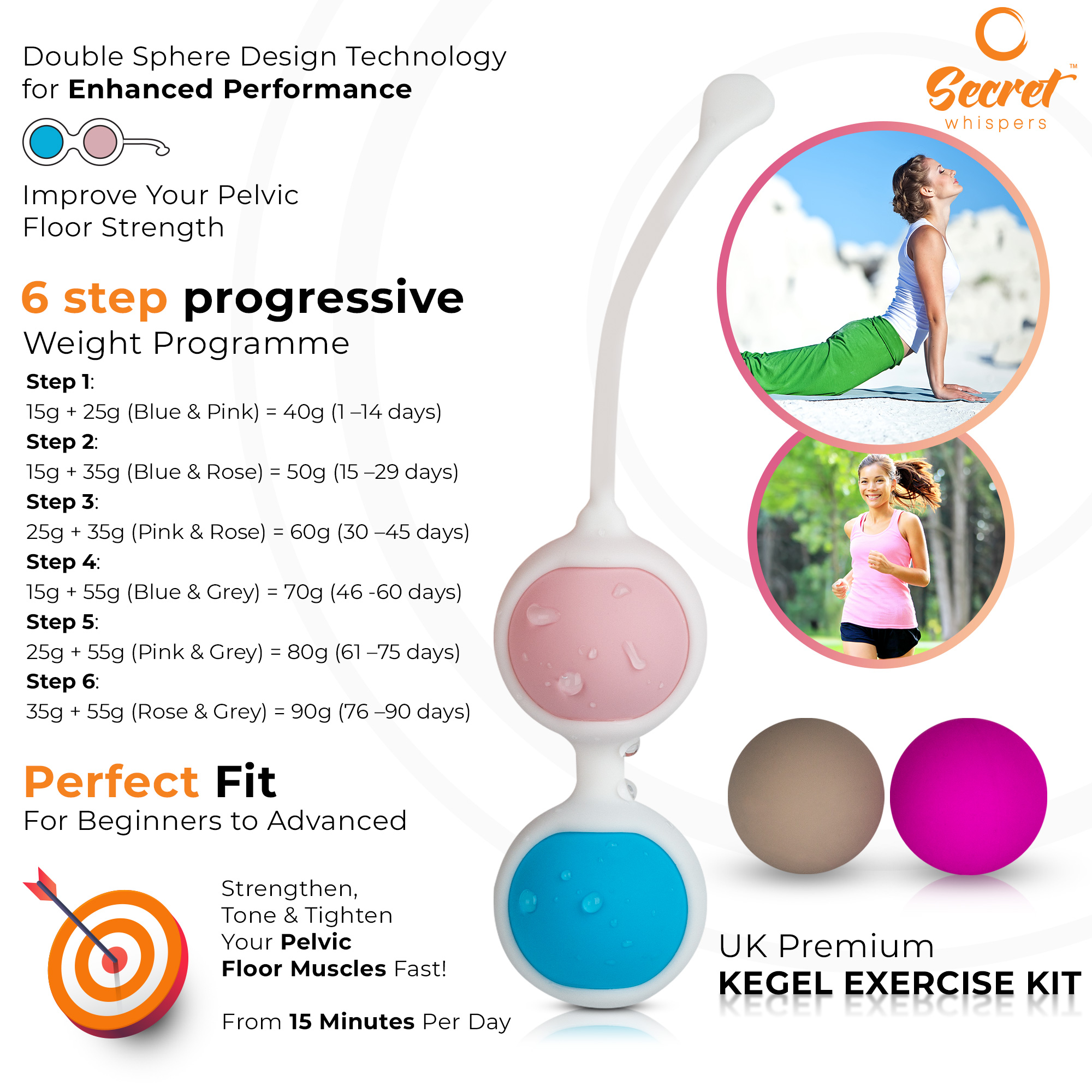 What have you sacrificed (both personally and professionally) at each stage of your career?
Sleep! I remember when I first started Secret Whispers. The process from the idea of creating my Kegel Kit to it arriving was six long hard months. I got very little sleep as I worked closely with graphic designers, manufacturers, copywriters, etc in Croatia, the Philippines, America, Germany, at all hours of the day. I felt guilty working such long hours as I sacrificed time with my family, but I explained to them what I was doing, and they understood how much this meant to me. Personally, pre-lockdown I sacrificed nights out with friends and family as I was always having to work on weekends and needed my sleep. However, I do not regret any of my choices.
What's the worst career decision you've ever made?
Working with family or close friends. It didn't work for me. I am sure it does for others but you really need to have firm clear roles and expectations mapped out.
FANTASTIC FEMALE – JULIE COLAN, FOUNDER OF SECRET WHISPERS
Who inspired you and why?
I am so fortunate to be surrounded by so many amazing women in my life, both personally and professionally that have been my cheerleaders from the start. I see the amazing things they have done as entrepreneurs and that has helped motivate me and push me out of my comfort zone. Just being able to reach out and say 'hey, I am overwhelmed and could do with your advice' is priceless and guess what? Everyone is happy to help.
Rosemary Conley CBE, the health and fitness guru is another woman who has inspired me. I grew up watching her on television, and when I found out that she lived in Leicestershire, I was determined to meet her. Her accomplishments are truly exceptional. I got the opportunity to introduce myself and my Kegel Kit at an event at a local International Women's Day in Leicester. She loved my passion and my Kegel Kit. I then grabbed the opportunity and asked if she could give me some business advice, and she said YES!
What do you think is your greatest strength?
Resilience and focus.
What do you think is your greatest weakness?
I do have the 'new shiny object' syndrome. It is so easy to go off down a rabbit hole, which is why having a strict schedule can really help.
FANTASTIC FEMALE – JULIE COLAN, FOUNDER OF SECRET WHISPERS
Do you think women feel intimidated in business?
I know I definitely was.
What advice would you give to young women who want to succeed in the workplace?
Firstly, know your true worth and never stop believing in yourself. There have been studies that have shown that women are more hesitant in applying for a job promotion than men. Why is this? Men will apply to a job position where they have not met many of the criteria requested, and women will not apply if they cannot meet a few. So, believe in yourself. The worst that can happen is you not getting that promotion or role, but, you will learn from it.
Secondly, challenge yourself to do something every week that pushes you out of your comfort zone. It could be as simple as starting that new course you have been putting off or lifting the phone to someone as you are afraid they won't have time for you. Each step outside your comfort zone increases your inner confidence, and then it's so much easier next time.
I remember going for a job interview, which paid significantly more than what I was accustomed to and, in fact, I felt like an imposter at the time. I remember sweating all the way to the interview. All I kept thinking was "what are you doing?! They will laugh at you…. Turn the car around… It's not too late!" but I pushed on, sweaty hands and all. The interview went well. Then at the end, the interviewer said "How willing are you to negotiate on the salary?" I replied, "Very; as long as we are negotiating upwards". They were so impressed they offered me the job there and then. I wondered where my confidence came from, but at the time I had been reading the 'The Chimp Paradox' by Prof Steve Peters, which may have helped.
My other tips/ advice include:
Invest in yourself in ways that will help achieve your goals and this is very personal and different for everyone.
If you want something just go and get it. There is nothing worse than thinking "what if I had tried". I have also learnt that no one is out of reach and those above you and successful business owners have once been in your position and do genuinely want to help.
Surround yourself with positive people. This is key.
Get a good morning routine in place.
FANTASTIC FEMALE – JULIE COLAN, FOUNDER OF SECRET WHISPERS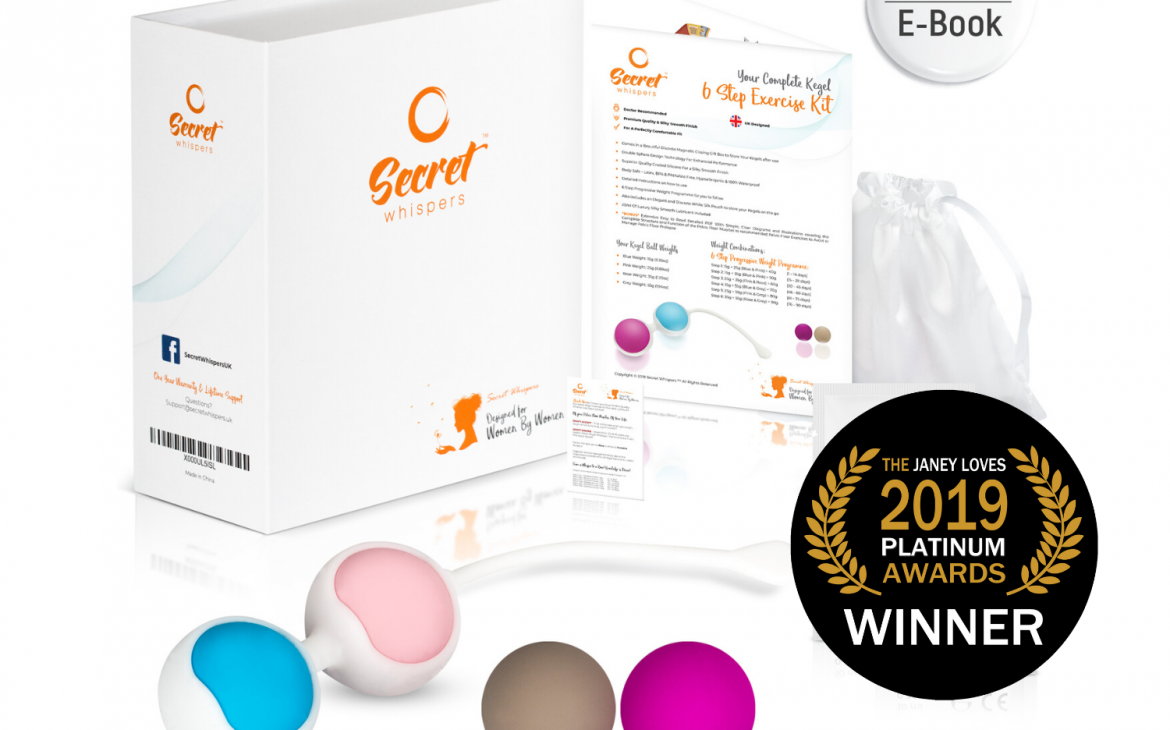 What do you think are the secrets behind getting to where you've got to?
Persistence and endurance, and there is still a long way for me to go! The other key point that I have probably mentioned a dozen times already is going for opportunities, and just generally doing things, that are outside of your comfort zone. I think once you break the fear of failure you can take huge steps forward.
How do you organise your time?
Every Sunday my husband and I sit down and plan our week ahead. This takes just 20 minutes, but it is so worth it. I schedule in all the 'big rocks' that must take priority. Family, my fitness and then everything else is scheduled around it. I use Google calendar for this. I have an 'ideas & to do' book, and whenever ideas pop into my head I write it down, and then I take just six things from it and put this in my physical calendar. Anything not done then rolls over to the next day, and I cannot add any extra to go above six. It is tough to do at the start, but it helps, otherwise, other unimportant things take over my time.
Where will we find you on a Saturday morning at 10 a.m.?
During lockdown you will find me neck-deep in the dishwasher getting my steam facial or in the washing machine, catching up on the week's housework. Otherwise, I tend to go for a run when my sons are at their football training.
FANTASTIC FEMALE – JULIE COLAN, FOUNDER OF SECRET WHISPERS
What do you read?
I devour books. I used to read personal development books at night but then I couldn't sleep as I was so wired up to get started back in work. So now it's fiction at night. I am currently reading:
The 'Cuckoo's Calling' by Robert Galbraith (pseudonym of JK Rowling)
'The 4-Hour Work Week' by Tim Ferris. I read this for 30 minutes each morning.
I also highly recommend:
'The Morning Miracle' by Hal Elrod (I gift this to a lot of people),
'How to get from where you are to where you want to be' by Jack Canfield,
'Feel the fear and do it anyway' by Susan Jeffers.
'The Universe has your back' by Gabrielle Bernstein.
I hope you have enjoyed getting to know me a little better, and I have answered your questions.
We have a closed Facebook group where you can ask any questions you have and get lots of support. Also, here is the link to the Kegel Kit  if you wish to make your purchase now.
FANTASTIC FEMALE – JULIE COLAN, FOUNDER OF SECRET WHISPERS
More Fantastic Females HERE