Starting a Business & Single Parenting During a Pandemic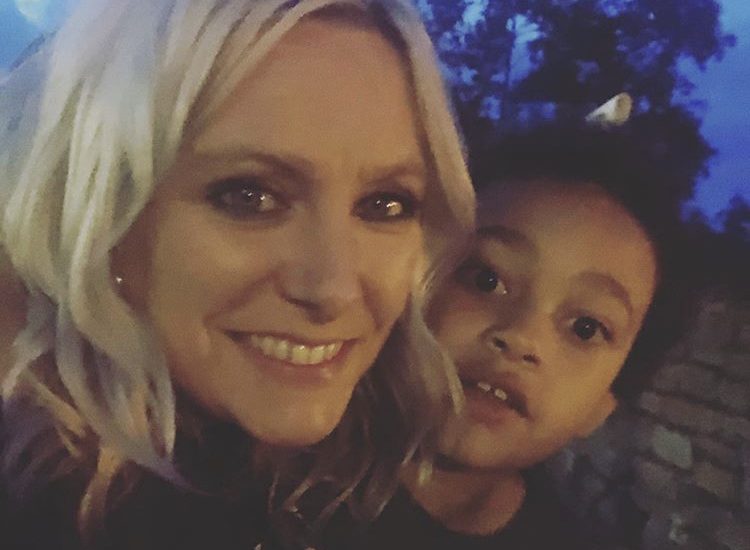 Starting a Business & Single Parenting During a Pandemic
I think when we look back at 'that' year 2020, we'll all remember when the world put the brakes on and began to slow down. After 8 years of relentlessly running a coffee business, spending 24/7 on my phone, trying to keep my emotional and physical health in check while single parenting an energetic boy there was a big part of me that was happy that I was given this opportunity to stop.
To listen to silence. To hear birds again. To have conversations with my son where I wasn't thinking of the next thing I had to do, the next fire to put out or the next person I had to please. Someone described the COVID-19 pandemic as 'God sending us all to our rooms to think about what we've done' and I relate to that so much.
STARTING A BUSINESS & SINGLE PARENTING DURING A PANDEMIC
I thought about how I had left a manic life working in fashion 7 months pregnant, moved back to Belfast, had a baby and rushed back into work to prove to someone – perhaps to myself – that I was good enough. Prove that I was more than a single Mum – something I had massively struggled with – and prove that I was worth much more than a devastating break up and moving back in with my parents, angry and defeated at 30 years old.
And it had actually gone alright. Despite having the family café up for sale, I had built a thriving business, I had built an incredibly supportive network in Northern Ireland, I served a purpose of creating a safe community space in Boden Park Coffee Company and used my platform to promote equality, diversity and raise awareness on issues that were much bigger than a career.
During those silent days when the world stopped, I realised how lucky I was to have such incredibly people around me. I had so many who were checking in on us to see if we were ok, if we were feeling healthy, if the isolation was getting too much and whether we needed toilet roll or banana bread ingredients in Asda. Amazing humans around us left food parcels at the door, we called at my parents' house and stood at the gate chatting, keeping our distance but we were never closer. Zoom was the new going out and it was incredible because we were re-learnt how to actively listen, to have conversations again and we all knew that there was such a strength in community and a beauty and gratitude in having each other. The air was clean and pure and so were our minds. When we did do our 'one outing a day', we noticed people, smiled, said hello and had compassion and where there is compassion there is hope.
STARTING A BUSINESS & SINGLE PARENTING DURING A PANDEMIC
While I was certain that I had the BEST people around me, the idea of going back to a workplace was not as certain, so I decided to get things in place. I wondered would I need to home school in the future and would I need to put full time working from home in place. I also wanted to maintain some kind of normality and control over our days, so I began to get up early and start a new work routine.
My passion project I co-founded with my friend, Still I Rise Diversity Story Telling turned from a meeting every Saturday in a yoga studio to two Zoom sessions every week where we welcomed children from all over the world where we read books which celebrated differences, encouraged safe conversations and learning through stories on topics like family structure, emotional well-being, saving the planet, disability, LGBQ issues and Black Lives Matter. We invited International award-winning authors to join us, we created workshops for kids on anxiety and anti-racism and we worked with asylum seekers in the UK to promote tolerance and acceptance to create a kinder world.
I used this time to set up my other business Still I Rise Digital Media Solutions during this time, I had been working for social media campaigns and events for a number of years, had years of experience and did a number of trainings and launched the business. I wanted to work with small businesses, with social justice projects and companies or brands with similar values to my own to grow and thrive through social media content. And I am now quite literally living my best life. While I never had to home school longer than last year's academic year, I get my work done between 6am and 3pm with the occasional weekend and evening, I have finally found a slower pace of life. I've started baking, I even upcycled a chair today (proud moment!) and I finally have a small, tight circle of people who genuinely care about me and my son and want me to do the best and be happy.
STARTING A BUSINESS & SINGLE PARENTING DURING A PANDEMIC
While this period was absolutely not always easy, of course there were awful days. I put myself under pressure, some days I couldn't stop crying, I was exhausted, and I worried about the future. In the depth of the COVID pandemic the Black Lives Matter pandemic was brought to light and I feared the world my bi-racial son was growing up in.
The 3 things that really helped me be so pro-active during this time were;
Self-Awareness
Values
Routine
Spending so much time checking myself I realised that I power ahead so much without really thinking about what or who I'm committing to, how it will impact my ability and well-being and whether I am doing it for me or to people please. I have learnt the power of no and it has changed so much. I respect my own time and abilities and invite other people to too.
My values are stronger than ever, my 'why' is how I work, who I speak to, what I read and the conversations I have. I do what I do to make the world a kinder place, to allow minds and hearts to open, to recognise and unlearn our conditioning and progress in a more equal and loving world.
STARTING A BUSINESS & SINGLE PARENTING DURING A PANDEMIC
And routine and habits. Yes, it's hard running businesses, it's hard single parenting, it's hard being in good form, keeping my mental and physical health in line but I make daily habits come naturally. Like going to bed earlier, meditating, getting up and getting work done in the early hours, allowing myself the weekend off and planning each hour in the working day to be more time efficient.
I give myself permission to feel freely, some days I impress myself with all I get done in terms of parenting, work and health, other days I feel like I can't get out of bed. But Still, I Rise.
STARTING A BUSINESS & SINGLE PARENTING DURING A PANDEMIC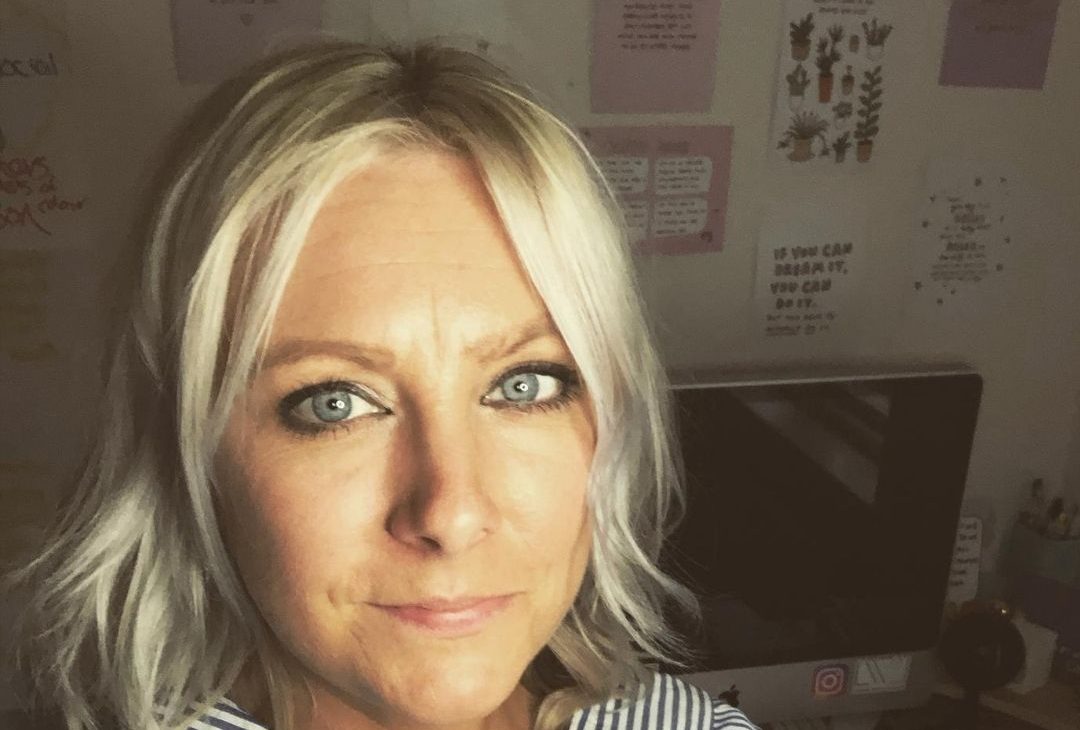 Orla McKeating is an entrepreneur, coach and motivational speaker from Belfast, Northern Ireland.
Orla founded STILL I RISE – Diversity Story Telling for kids in 2019 in order to share stories with young children with true representation and role models, stories that celebrate different types of families and people, emotional and mental well-being and promote kindness and acceptance for our little humans to make impact as our next generation on our beautiful planet.
During lockdown 2020, Orla set up STILL I RISE Digital Media Solution where she offers support for businesses and entrepreneurs for social media management, content support and blogging, training and 1-1 mentoring and online event campaigns and marketing. She works with those who share similar values and purpose as herself and prides herself on her loyalty and commitment to growth.
She an international accredited life coach trainee specialising in BAME women to see more diversity in leadership positions, reaching goals and more diverse role models. Orla works with women to fight bias, build self-confidence and belief to move forward with integrity and vision both in a professional and personal level.
Passionate about equality, Orla's public speaking raises awareness in anti-race issues and issues typically attached to stigma. She maintains an outstanding commitment to learning and sharing time, knowledge and experience to those around her.
Her podcast Deep SH!T raises awareness on these issues and her recent series focussed on daily mental health practises during the global COVID-19 pandemic.
Orla was recently featured in the Diverse In Global 145 Inspiring Women Leaders of 2020, is on the UK #iAlso f:Entrepreneur Top 100 2019 and was featured in the Northern Ireland 40 Under 40 List 2018.
Orla can be found on @OrlaVeronica on Instagram, @OrlaVeronicaMcK on Facebook @orla_mckeating and @OrlaMcKeating on LinkedIn. Her website is www.orlamckeating.co.uk.