TACKLING Maskne with Raven BOTANICALS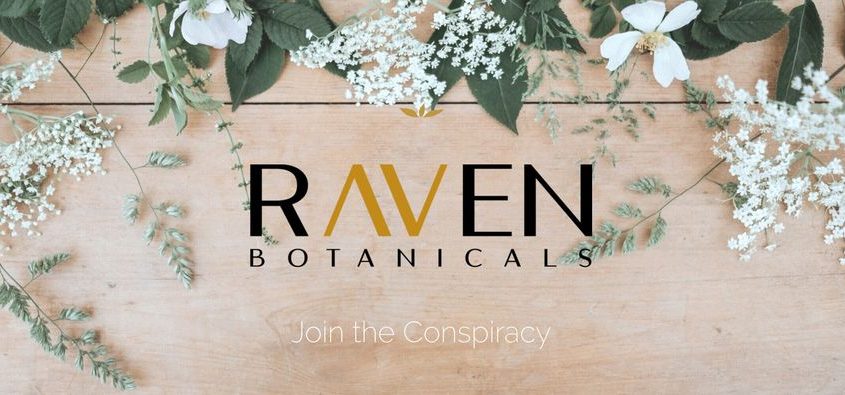 TACKLING MASKNE WITH RAVEN BOTANICALS
The medical term for "maskne" is acne mechanica, a skin condition brought on by prolonged wear of facial personal protective equipment. "Masks impose heat, friction and occlusion on the skin and when combined with a moist environment from breathing, talking or sweating, this is a recipe for breakouts," Dao says. "Pores get clogged and can become pimples or acne cysts. On top of that, the prolonged occlusion, heat and sweat can cause the skin to become dry, itchy and raw."
Acne, isn't the only skin condition reported by mask wearers, Dao says. Other common face mask skin problems include:
Allergic contact dermatitis – Some manufactured masks may contain a chemical that causes an allergic reaction. Formaldehyde and bronopol can be found in polypropylene surgical masks.
Rosacea – Classically worsened by heat and stress, mask wearing can increase flares.
Seborrheic dermatitis – It causes scaly plaques, inflamed skin and stubborn dandruff.
Folliculitis – When yeast or bacteria infect hair follicles.
Due to Scotland's mandatory face covering rule I have been suffering from skin issues I have never faced before.
In came the lovely lady behind Raven Botanicals, Arabella. Raven Botanicals are a natural skincare range made in the wilds of East Lothian and the Scottish Borders for me to try and banish is dreaded Maskne!
TACKLING MASKNE WITH RAVEN BOTANICALS
1. Green Goddess Mask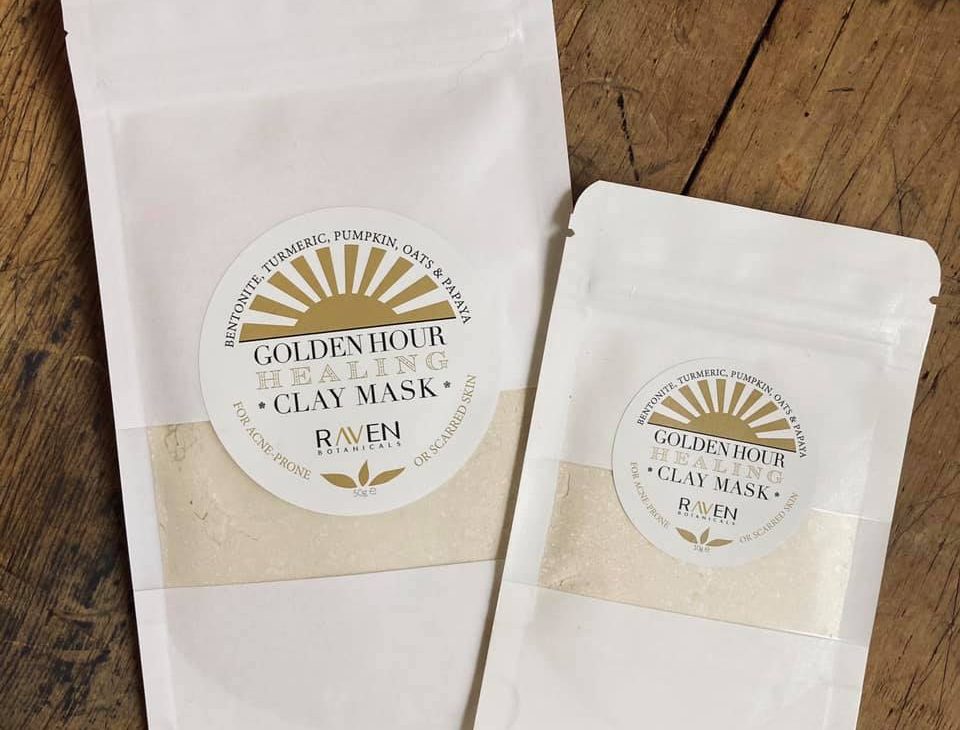 This is a lovely mask with Gotu Kolu, French Green Clay, Green Tea, Spirulina and Chamomile among other things (you can see the ingredients on the back). It's for oily or combination skin and gives a fabulous cleanse as well as balancing the complexion. One of our lovely (and quite critical) testers said she felt like she'd dipped her face in a Norwegian fjord after using this mask! Possibly my favourite bit of feedback ever!!

2. Skin Saviour Facial Oil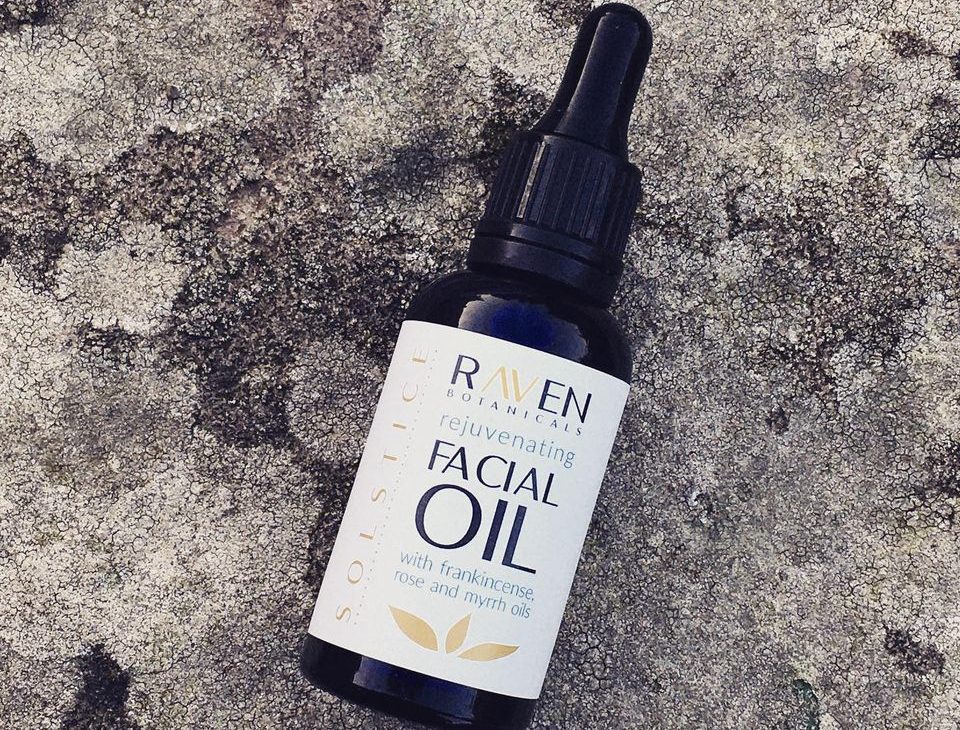 This is our signature product and the first product we brought out when we decided to make an actual business doing this – it's a fab all-rounder and has real benefits for every skin-type. It's highly coloured due to the inclusion of Sea Buckthorn which is really vitamin-rich (contains about 12x the vitamin C of an orange!). It contains lots of fatty acids including Omega 7 which is amazing for hydration, improved elasticity, reducing inflammation/redness and promoting healing. It takes oily patches away while hydrating dry patches, brightens, firms, boosts collagen production – I took a look at a before and after of my own skin and it's honestly hard to believe the difference! We're pretty proud of this one and so glad to hear it's working for other people who are using it. 

3. Skin Saviour Night Balm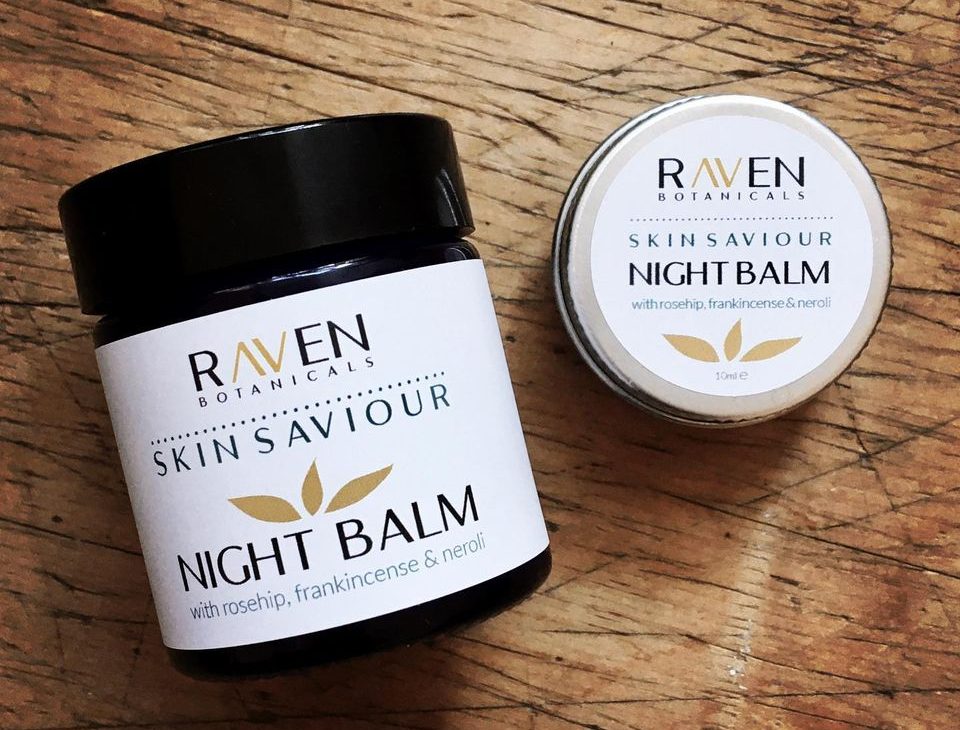 This is an intensive overnight treatment- you hardly need any of this to see a real difference in your skin even overnight. A pot should last ages. We have some people say they're using this every night and others using it once or twice a week. It's basically a massive restorative boost for your skin… hydrates, aids skin repair and rejuvenation. Among loads of other lovely ingredients it contains rosehip butter which has phenols that have antibacterial, anti-fungal and antiviral properties so it wards off breakouts and offending plooks! It's rich in vitamin A (retinol) and vitamin C which both encourage skin cell renewal and stimulate collagen production, so it helps to restore elasticity and firmness as well as being massively conditioning and nourishing.
I'm very pleased to say I have seen a massive improvement in the condition and appearance of my chin and jaw area.
TACKLING MASKNE WITH RAVEN BOTANICALS