The 10 bestmovies to watch with your kids this christmas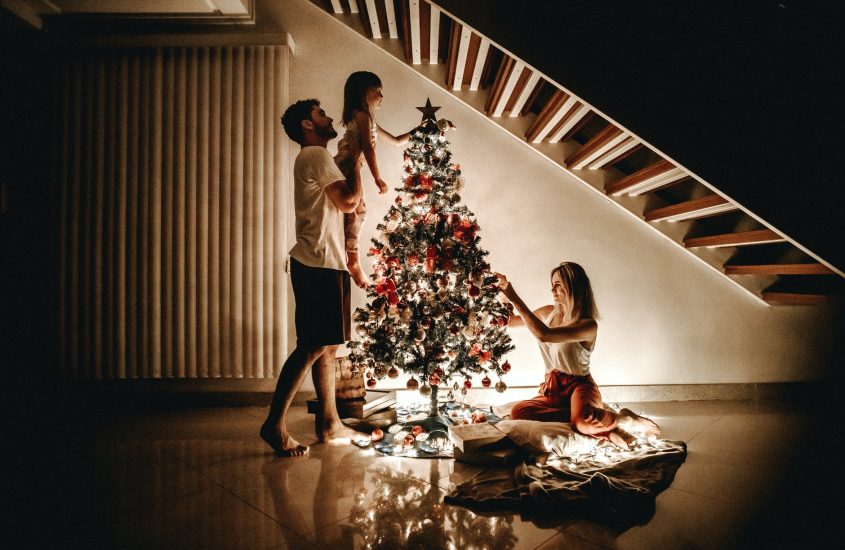 THE 10 BESTMOVIES TO WATCH WITH YOUR KIDS THIS CHRISTMAS
Raise the bar this festive season with this pick of the best Christmas movies for kids, plus digitally downloading them means you can enjoy them time after time
The decorations are down from the loft, the shopping's done (kind of) and every (hopefully) secret hiding place is groaning with presents. But what about something to entertain the smaller family members during the Christmas hols?
Downloading a movie this festive season is the perfect way to add some Hollywood razzmatazz to your kids' Christmas. They're incredibly convenient, yours instantly (no need to wait for the Christmas post), and there's no DVD to get scratched or attract sticky fingerprints. The movie of your choice is yours to own and enjoy whenever you want, on whatever device you fancy – TV, phone or tablet. Perfect to pre-download and to watch offline on those long Christmas car journeys to visit the relatives.
To get you started here are 10 great films that are sure to delight the smaller members of the family this Christmas.
THE 10 BESTMOVIES TO WATCH WITH YOUR KIDS THIS CHRISTMAS
Polar Express
If there's one thing you can't accuse Tom Hanks of in this lavish animated modern classic, it's not putting in the work.
Via the magic of digital effects, in Polar Express Hanks plays a plethora of roles in this tale of one boy's enchanting train trip to Santa's home. It's one of Warner's all-time best sellers, one for the whole family to sit down to, with the little lad who questions Santa's very existence getting the ride of his life.
Harry Potter
Revisit Hogwarts and the enchanted world of Harry Potter and chums with all eight Harry Potter films available to download. That's hours and hours of wonderful wizarding to bring the whole family together, from young Harry's discovery of his hitherto unknown magical powers through to our heroic trinity of Harry, Ron, and Hermione tackling Lord Voldemort and the Deathly Hollows. Watching them back to back is like watching your kids grow up all over again, with the Potterverse as their mentor and guide.
Happy Feet
Mad Max director George Miller's glorious animated musical comedy Happy Feet won an Oscar for Best Animated Feature in 2006. Set deep in Antarctica, where emperor penguins sing through the winter, it has Elijah Wood as the voice of Mumble, a tragically tuneless bird… But boy can he dance.
Also featuring the voice of Robin Williams, Hugh Jackman and Nicole Kidman, it's an irresistible tale of the importance of dancing to your own beat that's perfect for younger children.
Jack Frost
It might be chilly outside but Jack Frost, starring Michael Keaton, is a real heart-warmer, a kid's movie with grown-up themes and a cracking soundtrack.
He plays a busy Dad who can't keep his promises to his son Charlie. After being killed in a tragic accident he returns in the form of a snowman, getting one final chance to put things right.
THE 10 BESTMOVIES TO WATCH WITH YOUR KIDS THIS CHRISTMAS
Get Santa
Christmas is in peril in Get Santa when nine-year-old Tom finds Santa's reindeer running amok on the streets of London and the big guy himself (the legendary Jim Broadbent) holed-up in his garden shed.
Tom and his dad are enlisted to get the vital overnight present delivery service back on track in this heartfelt, very funny Christmas treat that will delight the little ones as well as chuckling grown-ups.
The Wizard Of Oz
No film has become as closely associated with Christmas as this 1939 classic with Judy Garland as the farm-girl lost in the magical land of Oz. Alongside pals Scarecrow, the Cowardly Lion and the Tin Man, she embarks on an enchanted road trip in search of the ruby slippers and a way back home.
It's a great choice for introducing children to classic, golden-age Hollywood. It's also timeless, and the perfect title to start building your family's digital download movie collection.
Gremlins
Cute. Clever. Mischievous. Intelligent. Dangerous… And that's not just your kids. Joe Dante's hilarious Christmas slice of puppet-based mayhem has Zach Galligan as the small-town teen who inadvertently unleashes mayhem-bent critters on Christmas eve. Gremlins is thrilling, just a bit scary and jam-packed with hilarious detail, which you can peruse time and again with a digital download. Why not introduce your own teenage Gremlins to one of the funniest movies ever made?
THE 10 BESTMOVIES TO WATCH WITH YOUR KIDS THIS CHRISTMAS
Storks
The business of baby-delivery gets a modern makeover in Storks, a hilarious, heart-warming animated family movie featuring the voices of Andy Samberg, Dr Frasier Crane himself, Kelsey Grammer, and Jennifer Aniston.
Samburg is the boss of a hi-tech baby logistics service who gets himself into a flap over an unauthorised new arrival. It's a big, colourful screwball comedy to get grown-ups laughing, and with the kind of slapstick young children will love.
Free Willy
As life-changing inter-species friendships go, the bond between 12-year-old Jesse and a captive orca whale in Free Willy is pretty unbeatable. Just as Willy is trapped and sent to an aquarium, where he proves hard to handle, so young Jesse is arrested for vandalising said aquarium and, as punishment, is sent to work there. Cue serious bonding between troubled orca and child and the discovery that the real bad apples are the ones who run the aquarium – and they have nefarious plans for Willy. It's down to Jesse to free him from cruel captivity. Let the kids watch this one all together, loudly cheering their two heroes on to freedom.
Willy Wonka And The Chocolate Factory
Introduce your kids to the wonders of Willy Wonka with not one but two versions of Roald Dahl's classic story of a boy's magical factory tour – it's a fail-safe way of bringing the generations together over one film.
The 1971 classic has the late Gene Wilder as the wondrous confectioner, while Tim Burton's visually sumptuous remake (Charlie And The Chocolate Factory) casts superstar Johnny Depp in the role. Why not download both for the Dahl fans in your life?
THE 10 BESTMOVIES TO WATCH WITH YOUR KIDS THIS CHRISTMAS