The Baby Who Had a Fit Over Her Father's Stubble! by Dr Gautam Kulkarni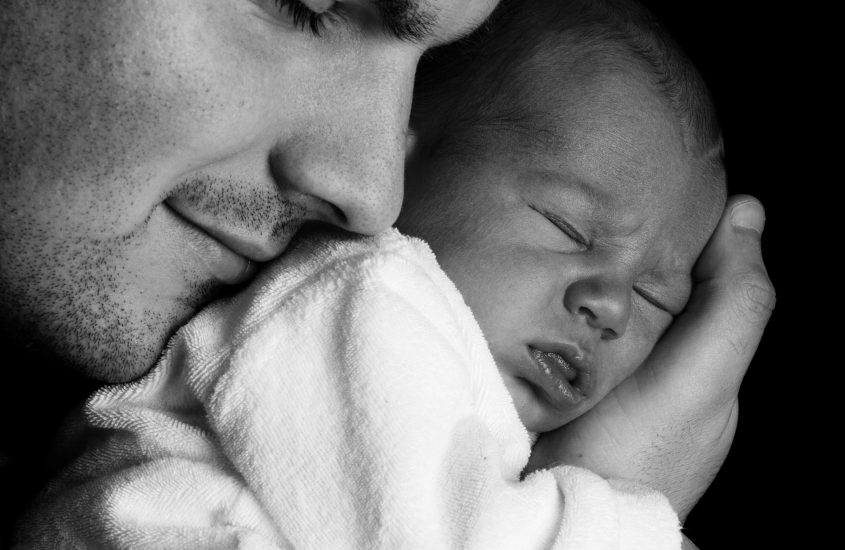 Protecting Our Children From Our Inner Demons
THE BABY WHO HAD A FIT OVER HER FATHER'S STUBBLE! BY DR GAUTAM KULKARNI
Another emergency referral! "An 8-month baby whose dad was swinging her, when she suddenly went pale, gave a cry and had a fit!"
Incredible story, I thought. Never before in my 25 years as a Pediatrician had I heard it before. Was this a seizure? Was this baby shaken? Would she need a full "Child Protection Examination" were the thoughts racing through my mind! After all, we wouldn't want to miss out on anything serious!
Difficulty of Diagnosis
The diagnosis of physical abuse is one of the most difficult subjects in clinical work, needing time, experience and emotional energy.
As a Paediatrician, I find it one of the most challenging aspects of my job. Based on the history and my examination of the child, I am expected to come up with " a mechanism of injury". If I get it wrong, the child may be sent back to the same environment and suffer another injury. Equally, my mistake could mean separating a family from their loved ones. Decisions I don't take lightly and consequences which I understand perfectly well.
Onvideo consultation, I saw the most gorgeous 8-month-old, sitting in her parents' lap smiling away at the computer screen. I took a detailed history, making notes forensically. As her father was swinging her, she had apparently brushed her cheeks hard against his stubble, stared for a few seconds, and gave a loud cry. She then looked rather unwell and her eyes rolled up and she started shaking. After a few minutes, she was completely fine, drank some water and even had her lunch!
I knew exactly what had happened. This little baby had her first breath-holding spell! I was relieved there wasn't much more to be done besides reassurance.
I recalled the times when I was a young parent and would swing my daughter. Once, while swinging her vigorously, holding her arms, she gave a sudden scream! I realised I had managed to pull her elbow too forcefully "nursemaids elbow" but luckily being a doctor managed to put it back!
On another occasion, while playing football with my son in the goal, I took a penalty kick which managed to fracture his hand! I know full well children are accident prone!
THE BABY WHO HAD A FIT OVER HER FATHER'S STUBBLE! BY DR GAUTAM KULKARNI
But not all injuries in children are accidental. Non-accidental injuries (NAI or child abuse ) are often committed by people closest to them! An unjustifiable act of rage! Sometimes a more sustained pattern of injuries.
What is Shaken Baby Syndrome?
Shaken baby syndrome happens when someone shakes a baby or hits the baby against something hard. This is often when a parent is angry, tired, or upset. The majority of cases occur before the baby's first birthday.
These injuries can cause permanent brain damage or death. People should never shake a baby for any reason. Unfortunately, the outcome for babies who are shaken can be quite poor.
Child abuse is the difference between a hand on the bottom and a fist in the face. Henry Kempe 1962
Unfortunately, it isn't just physical abuse but other forms such as neglect and emotional mistreatment which harm children.
Nearly 700,000 children are abused in the U.S annually.
One in five adults aged 18 to 74 years experienced at least one form of child abuse, whether emotional abuse, physical abuse, sexual abuse, or witnessing domestic violence or abuse, before the age of 16 years (8.5 million people), according to the Crime Survey for England and Wales (CSEW)
This isn't a phenomenon of the modern world though, confined to the West! Already in 200 BC, Soranus of Ephesus spoke clearly about the dangers of shaking a baby! And we know this is happening all over the world!
Dealing with our demons
I always wonder; is it a "momentary lapse of reason by a loving family member" or is it "a more sustained pattern of attack by their carers", who perhaps blame them for their illness or misfortune? Even the best parents can lose their temper, especially in today's climate!
There is, of course, a real possibility that the suffering, illness and economic misfortune caused by Coronavirus could see more crimes against children! There are concerns that with schools closed and most face-to-face social work and health visits stopped, warning signs will not be spotted.
And whilst I admire some of the exceptionally calm and caring parents I meet; it is but natural that most of us would have lost our cool at some point. Behaved irrationally, out of character, an action that we would later regret. And I am no exception!
THE BABY WHO HAD A FIT OVER HER FATHER'S STUBBLE! BY DR GAUTAM KULKARNI
That evening I watched the movie Silver Linings Playbook. A beautiful story that teaches us how to deal with our anger and emotions. Bradley Cooper plays Patrizio "Pat" Solitano Jr., a man with bipolar disorder.
How do we control our anger?
Recognize our triggers (the wedding song Pat can't hear without having a breakdown is Stevie Wonder's "My Cheri Amour"). The bad attitude shown by my children is often my trigger!
Take time to think before reacting — try counting to 10. Personally, I think its best to leave the room!
Talk to people about what's making you angry
Seek professional advice if you are still having irrational thoughts
Exercise — activities such as running, walking and yoga
Some of these, many of us have already tried in the past!
In the film, Pat declares that he has a new outlook on life; he attempts to see the good, or silver linings, in all that he experiences. After all, our children are the best thing that happened to us and we should treat them that way!
I am pleased that this girl was lucky. And I didn't have to subject this loving family to more questions and procedures (often viewed as harassment)!
I am still learning to be a better parent. There is a real secret though, which I haven't yet mastered. Children are not scared to express their emotions, they are not scared to say what they think. And despite their innocence, little children can have a big ego. As parents, we have to let go of our ego as we deal with our children!
"The weak can never forgive. Forgiveness is the attribute of the strong." — Mahatma Gandhi
THE BABY WHO HAD A FIT OVER HER FATHER'S STUBBLE! BY DR GAUTAM KULKARNI
THE BABY WHO HAD A FIT OVER HER FATHER'S STUBBLE! BY DR GAUTAM KULKARNI