THESE ARE THE MOST POPULAR SONGS TO GIVE BIRTH TO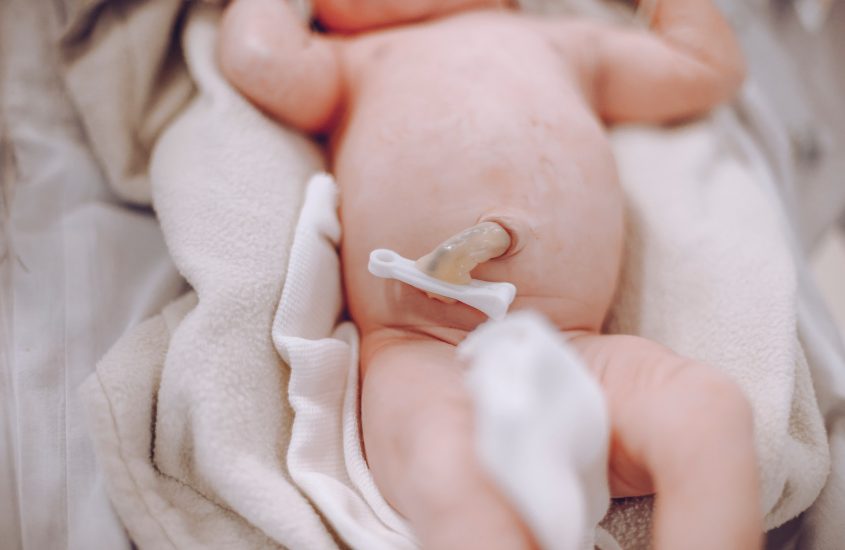 FROM ADELE TO JOHN LEGEND… THESE ARE THE MOST POPULAR SONGS TO GIVE BIRTH TO, RESEARCH SHOWS
New Spotify research undertaken by parenting expert and nursery retailer, Kiddies Kingdom, has studied a multitude of songs across a range of birthing playlists including those titled "Pregnant and Feeling Good", "Birth and Labour" and "Labour and Delivery" to reveal the top 10 songs people listen to when faced with hours of tears, screams and contractions.
Ed Sheeran comes out in the number 1 spot with Thinking Out Loud, the song, released in 2014, is a gentle ballad often chosen for first dances at weddings, so it is perhaps unsurprising that it's also popular with welcoming a child into the world. With Ed's wife Cherry giving birth to a healthy baby girl last month, we wonder if she was listening too? Interestingly, women seem to like to listen to the sound of a man's voice whilst in the delivery room, with 9 out of the top 10 song being performed by male solo artists.
TOP 10 SONGS DURING LABOUR
Thinking Out Loud, Ed Sheeran
Blinding Lights, The Weekend
Say You Won't Let Go, James Arthur
All of Me, John Legend
Take Me to Church, Hozier
Let Her Go, Passenger
Stay With Me, Sam Smith
Wake Me Up, Avicii
Riptide, Vance Joy
Hello, Adele
Despite male artists dominating the top individual songs, the most popular repeat artists for labour playlists were also revealed, with female artists coming out on top. Adele makes the top spot, and with a new album coming 30th October, will there be any baby-suitable lullabies included?
TOP ARTISTS LISTENED TO DURING LABOUR
Adele
Beyonce
Enya
Christina Aguilera
Whitney Houston
Whilst the data reveals that most women opt for soothing pop songs when they're waiting for their little one to arrive, more humorous tunes feature further down the top songs list including "Stayin' Alive" by Bee Gees, "Push It" by Salt-N-Pepa and "I'm Coming Out" by Diana Ross.
MOST HUMEROUS SONGS LISTENED TO DURING LABOUR
Let it Go, James Bay
Wrecking Ball, Miley Cyrus
I'm Coming Out, Diana Ross
Push It, Salt-N-Pepa
I Won't Give Up, Jason Mraz
Stayin' Alive, Bee Gees
Survivor, Destiny's Child
Just Breathe, Pearl Jam
Mohammed Patel, Managing Director at Kiddies Kingdom, comments:
"We work with expectant parents from early pregnancy right through to birth and early years to make sure they are fully equipped with everything they need.
"This got us thinking what else (other than essential products) parents needed to consider before having a baby and we highlighted music and entertainment as a key part of staying positive throughout labour.
"Whether it is to relax the mum in the lead up, distract them from the pain or help provide an iconic 'you were born to this song' memory, we wanted to help parents pull together the ideal playlist.
"The results are great. In particular, the dominance of male voices in the top 10 list suggests that women may feel more at ease by having a man in the room than they might realise, something that many nervous Dads out there will be pleased to know!"
Methodology: All results are based on Spotify data correct as of 20th October 2020. Most popular artists and songs were calculated by scrapping the song data of playlists that contain the words "birth", "labour" and "pregnancy".
A Spotify playlist has been created by the Kiddies Kingdom featuring the top 50 most popular songs from our research. You can check this out here: https://open.spotify.com/playlist/6x4i9NVb5VToHIHFzMjPBR?si=WuPJmAtYRPCHsYyY0ASYyw