Three Ingredient Peanut Butter Cookies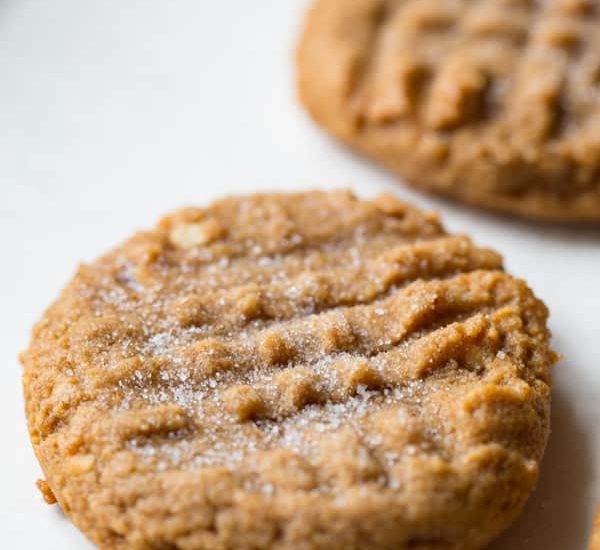 THREE INGREDIENT PEANUT BUTTER COOKIES
This recipe has just 3 ingredients. It's fast, easy and the cookies are wonderful! It's great for kids that are just learning to bake.
Ingredients
Serving – makes 10
1-2/3 cups peanut butter
1-2/3 cups white sugar
1-3/4 egg
You an easily tweak the recipe to make it with less sugar, different nut butters and any add-ins you'd like! For only three ingredients, it doesn't get better than these flourless peanut butter cookies!
Directions
Step 1Preheat oven to 350 degrees F (175 degrees C). Line baking sheets with parchment paper.
Step 2Combine the peanut butter, white sugar and egg. Mix until smooth.
Step 3Drop spoonfuls of dough onto the prepared baking sheet. Bake at 350 degrees F (175 degrees C) for 6 to 8 minutes. Do not overbake! These cookies are best when they are still soft and just barely brown on the bottoms.
A baking sheet can be used for easier cleanup/removal from the pan.
These naturally gluten-free flourless peanut butter cookies couldn't be easier to make or enjoy! You only need three staple ingredients, which you probably already have. So, I hope you whip up 3 ingredient peanut butter cookies sometime! They'll satisfy your craving for the rich taste of peanut butter any day. It's the best cookie for the peanut butter lover in your family!
THREE INGREDIENT PEANUT BUTTER COOKIES find ingredients here
More posts here