'Tis the season to be bored – the gift of less screen time and more meaningful playtime fabula Toys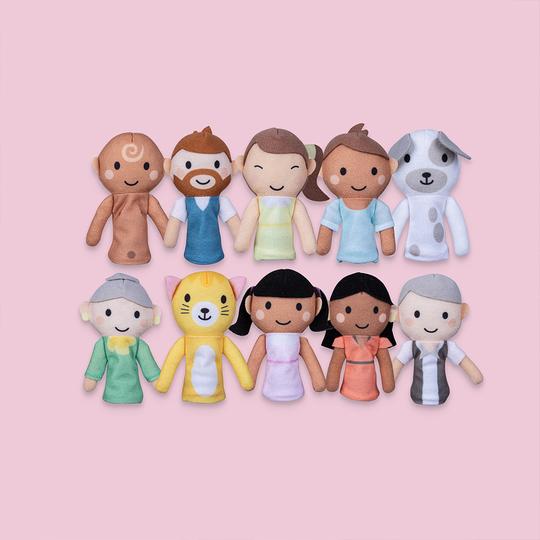 'Tis the season to be bored – FABULA TOYS
We should we give our under-5's the gift of less screen time and more meaningful playtime this season: Founder of fabula Toys Nazneen Yasin explains why
2020 hasn't been a particularly easy year for children. So the festive period, the promise of company, the excitement, even the distractions was golden. In our little family, my 3-year-old Ayra had moved countries once, homes three times, changed nurseries twice and left behind best friends, cousins and Godparents over and over again within a span of just 12 months. So, spending Christmas, NY and her 4th birthday with extended family again had made the last week of December a toddler's version of a bumper Bonfire Night. I broke the news about Tier 4 expecting tears, maybe even a tantrum. So imagine my surprise when all I got was a little head hung down with disappointment. It broke my heart and kept it broken until the next morning, when she came back with vengeance saying the one thing every parent dreads, 'I'm bored'. Just a few days into this new reality I have been through a daredevil roller coaster sitting cross-legged on each letter of the dreaded word and I want to share what I've learnt through this time.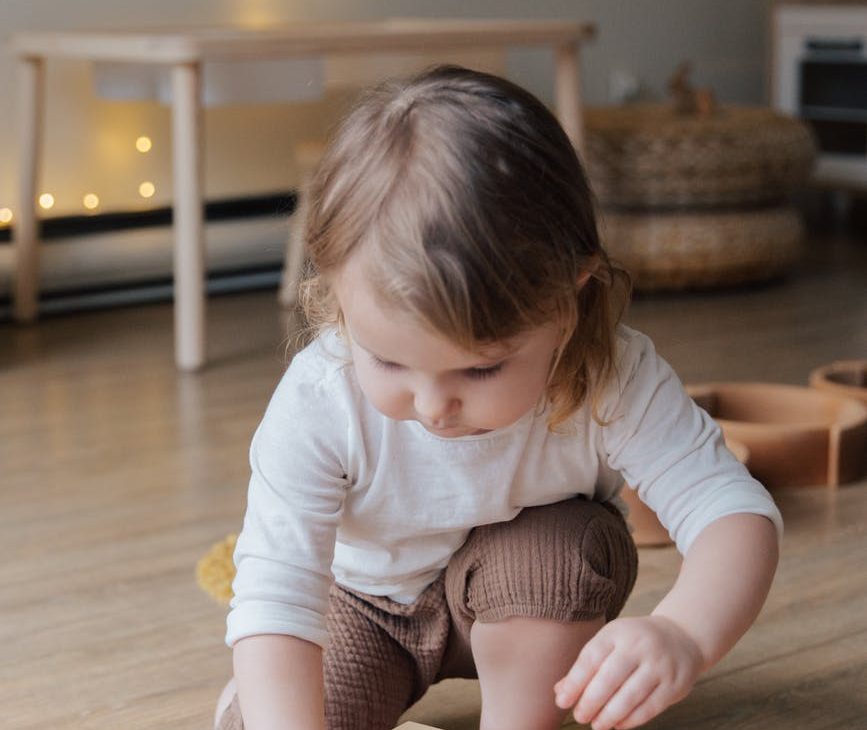 Rather than shoving a smart screen under her nose, the first phase I went through was trying to hyper stimulate Ayra, soaking her and myself into far more work than I could afford at the time. So there we had it; additional story times, intricate treasure hunts, and so much craft! Not a single ice cream stick could escape the glitter glue! But what happens when the glue runs out? Which really, is just a fancy euphemism for late 30-s energy level. And well, let's just say, my glue ran out a LOT. And surprisingly the glue on the other end – namely my 3 year old – just kept giving!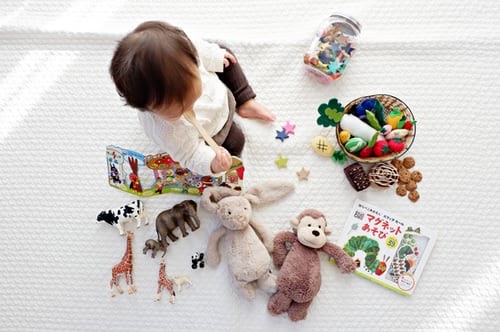 Two days in as I yawned shamelessly, midway through a tea party with Ayra, her Elsa and Anna dolls, Mr. Dinosaur and Nibbles, the squirrel, I inadvertently began to daydream about a time when Ayra would be busy playing with her cousins and I could sit on something other than a toddler chair creaking under my weight. Before I knew it, my eyes were shut and the last few days of over-planning and under-sleeping had caught up with me. I dreamt that dream when you think you're about to tumble down the stairs and woke up immediately to see Ayra having an animated chat with Nibbles about why drinking milk twice a day was important to grow tall. I decided to excuse myself and literally rolled into my daughter's bed and passed out for an entire hour. And this time I woke up to my 3-year-old rapping. Yes, rapping. She was planning what appeared to be a dinosaur apocalypse and rapping nonchalantly on the side. I did what every sensible parent would do at the time; noiselessly switched the camera on my phone on and recorded the song and broadcast it to my entire whatsapp contact list!
And that was how I chanced on my second and well, final, phase. I realised that no matter how much I want my child to be happy, entertaining her every waking moment wasn't a good idea. The 'I'm bored' label was actually getting her to explore some exciting new bits of her personality! I spent some time reading up about the short and long term effects of boredom among children and turns out, it's exactly what the doctor ordered! Here are a few quick good-to-knows about why you're only doing your children a big favour by keeping them bored this festive season:
Boredom encourages creativity. There are many, many articles available both online and in print that help explain how being bored forces children to explore their current environment and resources to find ways to entertain themselves. This could mean a sudden interest in singing or expanding the imagination to role play. And this sudden boost of creativity is both organic and free!
Allowing boredom among children = allowing time to parents. Keeping a child engaged 24/7 requires exceptional commitments from parents. And while it might be manageable in the short run, longer periods can begin to adversely affect both the physical and mental health of parents. When a child is left alone to explore their own form of 'play', that allows the parent to rest, invest time in other activities or even bond with their partner
Getting bored makes children self sufficient. It is important for children to know that not everything can come to them on a golden platter. And encouraging young ones to find their own source of excitement is a safe environment to encourage self sufficiency. It also helps build their confidence to try new things instead of waiting for parents to always lead the way
Boredom helps you know your child better. I can safely say I had no idea that Ayra would have any interest, let alone actually could, rap! And when I asked her how she came upon it, it appears she doesn't know how either! But now that we know, we are exploring the hobby more seriously and I'm glad that getting bored eventually led Ayra to stumbling upon her interest
Boredom teaches problem solving skills. Yes sure, a child might complain about being bored over and over again. But if it really bothers them, they WILL find a solution. And that breeds a certain skill set within their minds very early in life that allows them to deconstruct a problem and find an answer which can be a very helpful life skill!
And while I don't want to necessarily list it as point no. 6, I do want to add that personally, letting Ayra be bored has reminded me that life isn't a race.I have realised that the lack of a time-bound itemised routine can actually have its own benefits. We don't constantly need to tick boxes or win races. It has prompted me to encourage a relaxed and easy going nature in Ayra and helped lower my anxiety levels overall.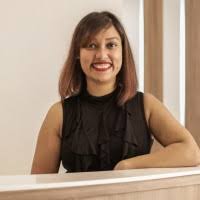 Of course only until I found out her solution to being bored was to draw a moustache on my grandma's photograph with a permanent marker.
About fabula Toys
UK-based fabula – Latin, for fable or stories – is a line of children's products that facilitate play using a universal language that every child is fluent in even before they can comprehend actual vocabulary – nursery rhymes.
It is built on the ethos that if young children are to stop spending time in front of a screen, it is imperative that they are offered an alternative that continues to explore the same thing they adore on-screen but in a traditional ambience. And for young children, the most viewed digital content continues to be nursery rhymes. That is why, each fabula product focuses on one rhyme at a time exploring the characters, the story and sometimes even the actions involved, to encourage better comprehension and stronger engagement. True to it's meaning, each fabula product has story-telling at its core.
fabula Toys are designed around the Early Years Learning Goals set by the UK Department of Education. Learning through play is the most effective tool for young children. And we have kept essential goals at the very heart of the fabula design ensuring that our little stars engage both their hearts and minds everytime they interact with fabula. Learning is very close to our heart, and that's why we have explicitly marked out the educational benefits of each toy across the website as well as product packaging. You can also explore the entire set of skills we address here.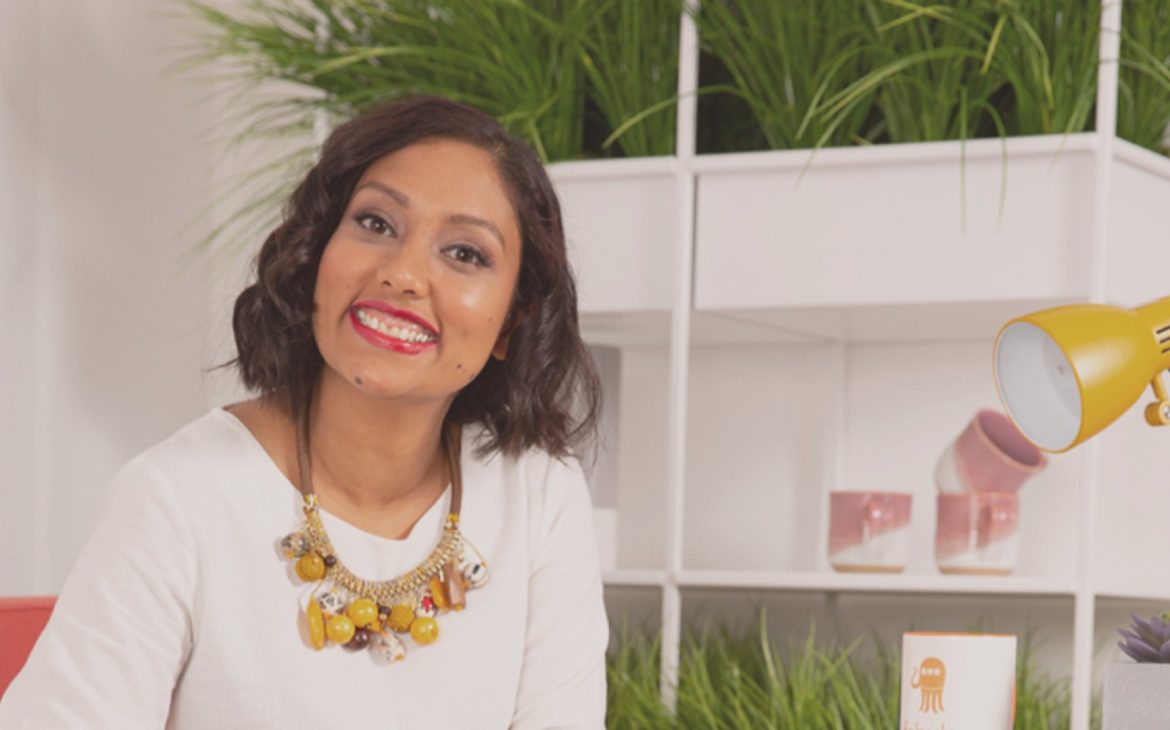 fabula Toys was founded in early 2020 by Nazneen Yasin; a London based mother, wife and strategic innovation and marketing professional who is on a mission to combat screen dependency for under 5's. Driven by the insight that music, and specifically nursery rhymes, are among the top influences – and certainly the most consumed digital content on smart devices – for young children, Nazneen created the fabula range of traditional touch-and-feel toys that are themed around classic nursery rhymes, as an alternative to screen-time.
Encouraged by concerns among parents as well as research from top organisations such as the World Health Organisation and The London Toy Fair on the detrimental effects of excessive exposure to screens on young children, Nazneen strongly believes it is crucial to balance screen time with stimulating conventional play tools that continue to explore the music children love, while also aiding essential development.
An MBA from Oxford University, Nazneen is a broad and analytical thinker who enjoys taking on new challenges and has had a thriving career over 15 years across top global brands like Toys 'R' Us, The Early Learning Centre, IKEA, and Which?, among others. In her free time, Nazneen loves to read, play Monopoly and make amateur travel blogs with her husband.
https://www.instagram.com/fabulatoys
https://www.linkedin.com/in/nazneenyasin
We should we give our under-5's the gift of less screen time and more meaningful playtime this season: Founder of fabula Toys Nazneen Yasin