top tips for summer teething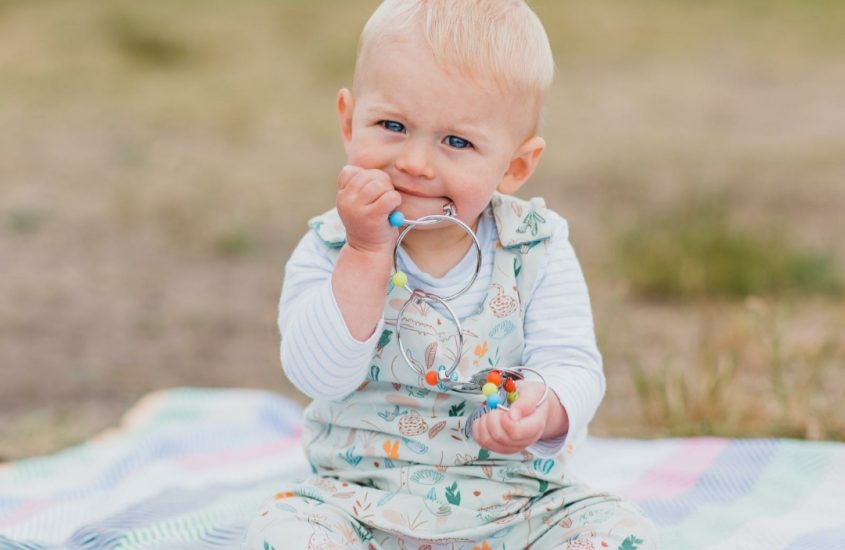 Top tips for summer teething – Elspeth from Yummikeys
Founder and CEO of Yummikeys, the world's first designer and manufacturer of stainless steel and silicone baby toys.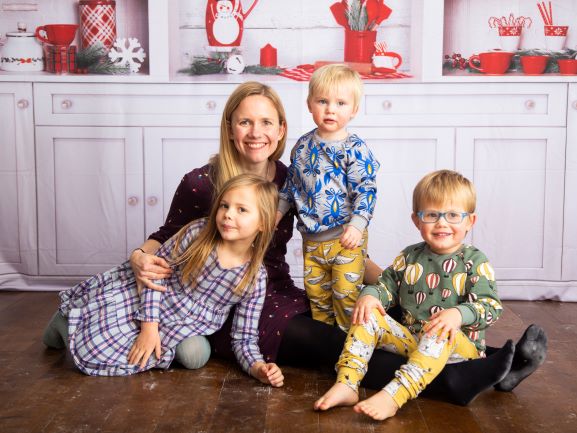 Teething is a rough time for not only your little one, but you as well. Teething may cause your baby to become clingy and irritable while their teeth are coming through.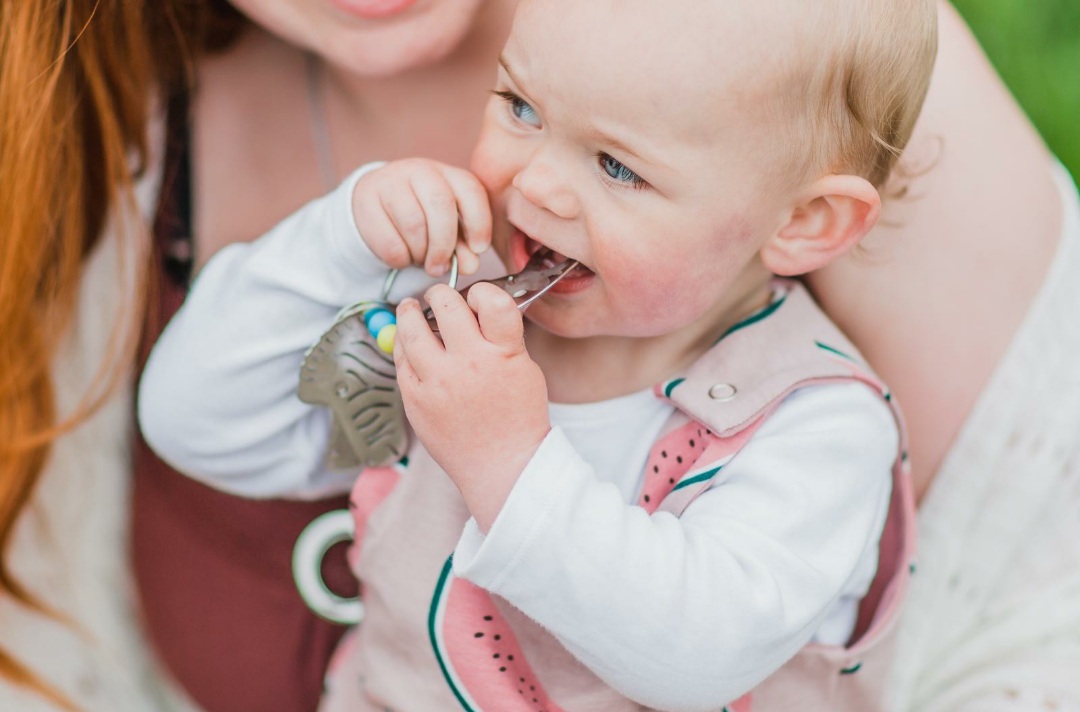 Typical signs of teething include:
• Drooling
• Chewing on objects
• Irritability or grumpiness
• Sore or tender gums
• A slight fever
It can be hard to know how best to comfort your little one, especially during the warmer weather, when they're already feeling hot & bothered.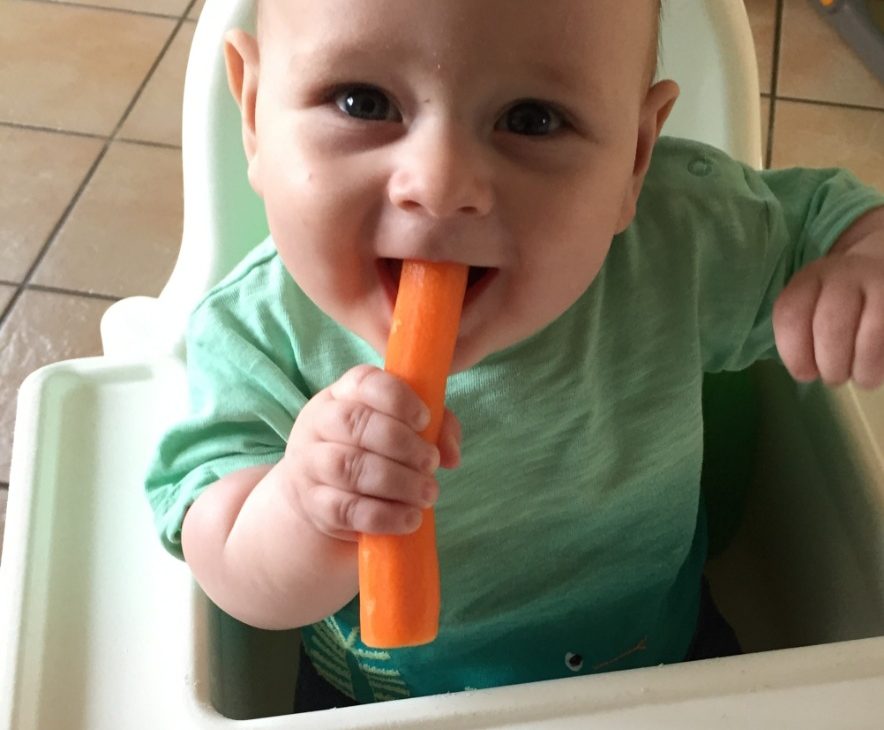 Here are our helpful tips for helping your little one with teething this Summer:
1. When my babies were teething during the summer months. A cool breastmilk lolly would soothe them for a little while. Simply express some breastmilk & add to a baby lolly mould, then freeze.
2. Popping your babies Yummikeys/Yummirings Teething toys in the fridge for an hour or so, before handing to them. The cool metal is extremely soothing, whilst the jingly sounds distract them from the pain for a short while.
3. Running a flannel under a cold tap, then using the cooled flannel to wipe away any dribble, can be very relaxing & refreshing. As well as stroking their rosy cheeks with a cooled flannel too.
4. Offering them hard veggies such as carrots & cucumber in large wedges, that they cannot gum down. Straight from the freezer/fridge can be intriguing & a great distraction for little ones.
5. Lastly, keeping them as cool as possible. Usually with teething comes a slight fever, this summer only adds to them becoming extremely hot & bothered. So keeping them in the shade, wearing light cotton clothing can help ease any discomfort.