Yoga for Moms: Why You Should Finally Try It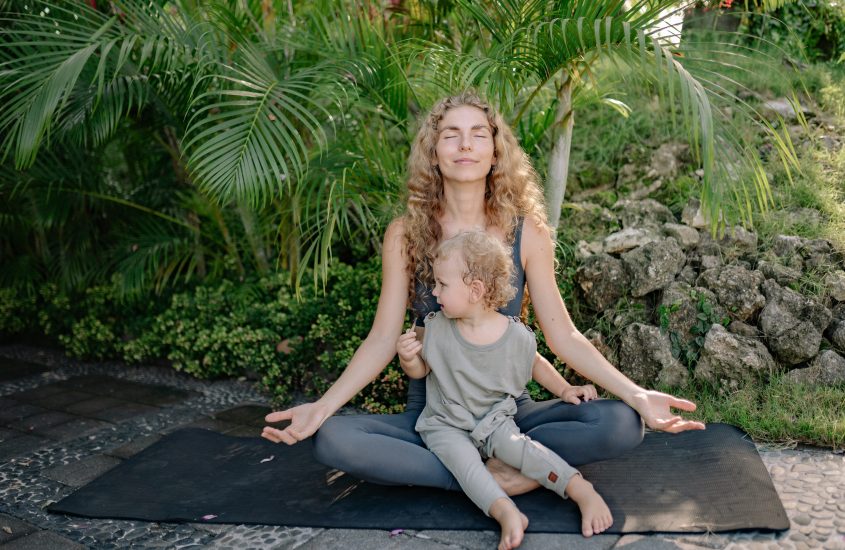 Yoga for Moms: Why You Should Finally Try It
Yoga is one of these things that we all know has many health benefits. Lots of us have probably meant to try yoga for ages and just haven't made the time for it. Well, we're here to motivate you!
There are plenty of excellent reasons to try yoga. Yoga is a fantastic way to stretch your body, relieve aches and pains, reduce stress, and build strength. One of the main benefits of yoga is that – although it's always challenging – it can be easily adapted to suit any level, from total beginners to absolute pros. This makes yoga for moms a great option if you want to ease back into exercise after childbirth and get your body back in shape. Here are some of the best yoga for mom tips to start you on your yoga journey.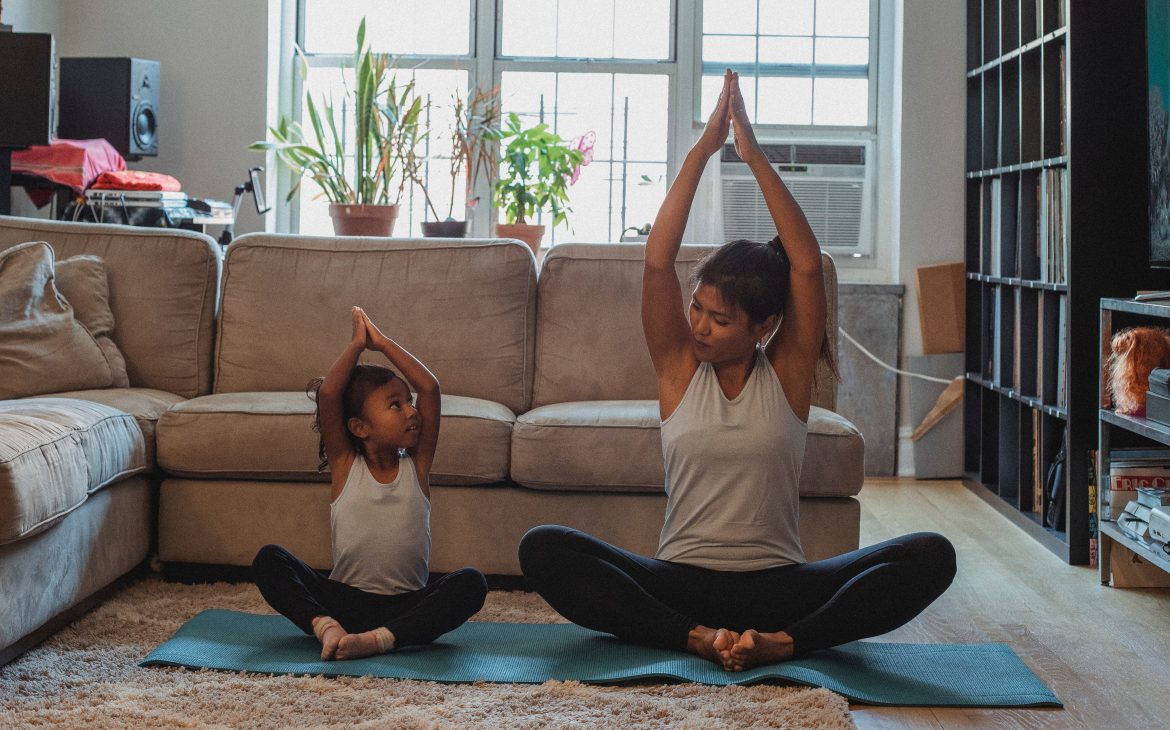 Yoga for Mom: Why Yoga Is Great for Busy Parents
· Relieves Stress
Parenting is not always a walk in the park. In fact, sometimes it can really test our patience and send our blood pressure skyrocketing. Even a quick, daily yoga practice – around 10 minutes or so – can help relieve stress and help you stay calm. Next time your toddler is having a tantrum or throwing food on the floor, drop into downward dog for a few minutes to help clear your head!
· Stretches Muscles
Parenting is not only mentally and emotionally tiring it's also physically tough. Lifting your kids, sitting in one position for a long time to breastfeed, and pushing a stroller can all put a strain on your body. Many yoga poses are great for stretching out your back, neck, and shoulders, which are often problem areas. Over a long period of time, yoga has been shown to reduce and even prevent back pain and strengthen the muscles around your spine.
· Builds Core Strength
Many new moms struggle with overstretched abdominal muscles, where the core muscles separate and pull apart during pregnancy. Yoga is great for strengthening the core and building up muscles again after giving birth. It is recommended that you wait at least 6 weeks post-partum before starting yoga and then ease into it gradually. This time goes up to 12 weeks if you've had a C-section.
Wondering how to start yoga? If you've never done yoga before, there are plenty of great ways to start out as a beginner. You could lookout for the best beginning yoga DVD or sign up for some online classes. It's a great way to ease your body back into movement and to rebuild some core strength after pregnancy.
· Strengthens Pelvic Floor Muscles
Yoga for mom is a great option for strengthening and training pelvic floor muscles. These muscles – which help support bladder function – can weaken during pregnancy and birth. This can lead to painful and embarrassing complications, such as incontinence or bladder prolapse. These muscles are also hard to exercise because they are internal and not everyone can feel a strong connection with them, especially after pregnancy.
Many yoga poses require you to draw strength up from your pelvic floor muscles, concentrating on engaging and controlling the muscles. This is excellent for retraining these muscles after birth and can support the long-term bladder and reproductive health. What is yoga poses are good for the pelvic floor? Child's pose and mountain pose are good places to start!
· You Can Include Your Kids
Yoga does not only have benefits for adults, it's also good for kids. If you've got little ones, there's nothing to stop you from bringing them onto the mat with you. If you want to try yoga for mom and child, start with some simple poses that kids will enjoy.
For example, downward dogs and happy babies are quite easy for people of all ages to do. Yoga has been shown to help children relax and to improve overall fitness in kids. Plus, it's a great way to bond and spends time with your kids while you get your exercise in too!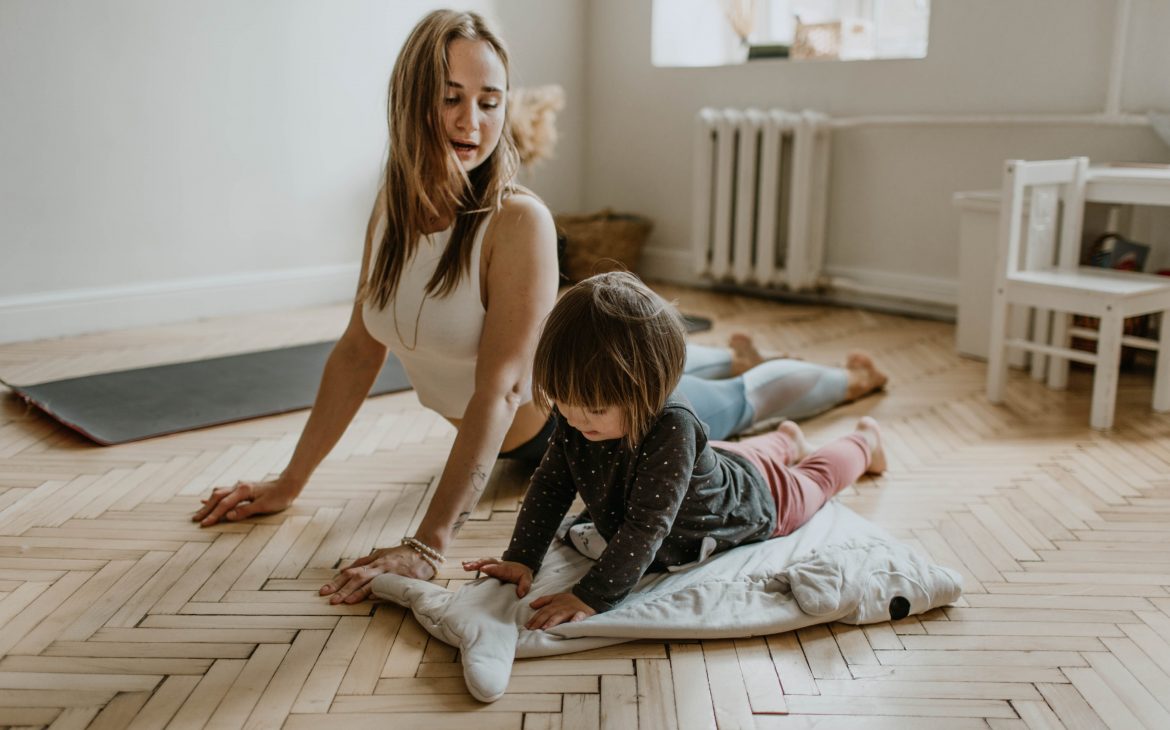 Conclusion
Yoga can be a fantastic addition to your routine. It can promote healthy, long-term habits in both kids and adults. These yoga mom tips will stand you in good stead, however, you want to get started with your yoga practice.
Are you a mom who loves yoga? What benefits does it bring to your life? Share your tips in the comments!

Author's Bio: Rachel Hudson is a mom of two, a certified yoga teacher, and a registered dietician. She started the first mom and baby yoga class in her area and the group has been a roaring success so far! Rachel loves helping people develop their practice and reap the benefits of yoga.
Yoga for Moms: Why You Should Finally Try It