Yummikeys set to deliver a ray of sunshine to every customer this Summer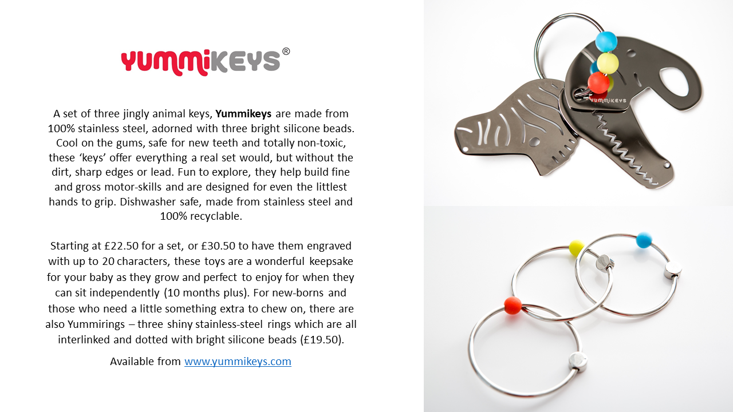 YUMMIKEYS SET TO DELIVER A RAY OF SUNSHINE TO EVERY CUSTOMER THIS SUMMER
5% or all orders will also be donated to For the Love of Scrubs and Women's Aid
Founder of eco-friendly toy company Yummikeys, Elspeth Fawcett is determined to make life just that little bit more joyful for customers who are learning to live under these somewhat challenging social distancing measures.

From the beginning of April, each order will be lovingly assembled with the addition of five
sunflower seeds that can be planted either inside or in gardens across the UK. 5% of all profits will also be donated directly to For the Love of Scrubs and Women's Aid.

Elspeth Fawcett said, "I really want to do something to help spread a little happiness and joy over the coming weeks as I appreciate that this is such a difficult time for everyone. I have chosen to add sunflower seeds to all of our orders as this is something that everyone can enjoy, even those who are not fortunate enough to have gardens.

"I absolutely love seeing all of the rainbows in peoples windows but we can only enjoy these
for the short time that we are out exercising each day so my intention is for these sunflowers to be enjoyed for the rest of the time we are at home or in our gardens.
"5% of all of my profits over the coming months will also be donated to support For the Love of Scrubs and Women's Aid. I'm a small business working hard to overcome the challenges that Corona Virus has placed on all of our lives, but I feel this is really the right thing to do as my donation will hopefully help those who need it most right now."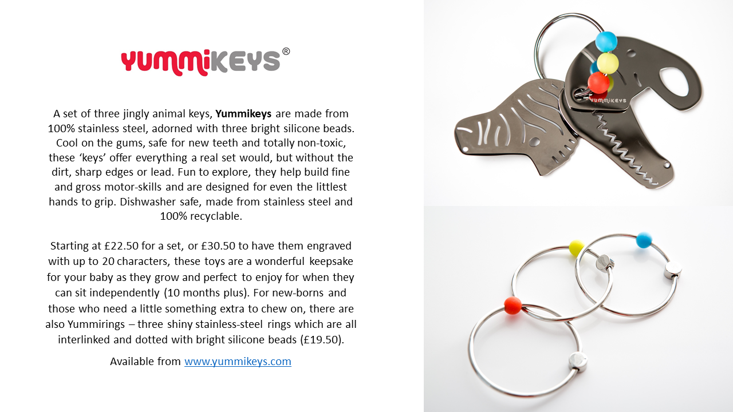 YUMMIKEYS SET TO DELIVER A RAY OF SUNSHINE TO EVERY CUSTOMER THIS SUMMER
Order from the website http://www.yummikeys.com/