ROASTED RED PEPPER, SWEET POTATO & SMOKED PAPRIKA SOUP
Enjoy this hearty pepper, sweet potato and paprika soup as a starter, or for lunch on a cold winter's day. If venturing outdoors, take it with you in a flask.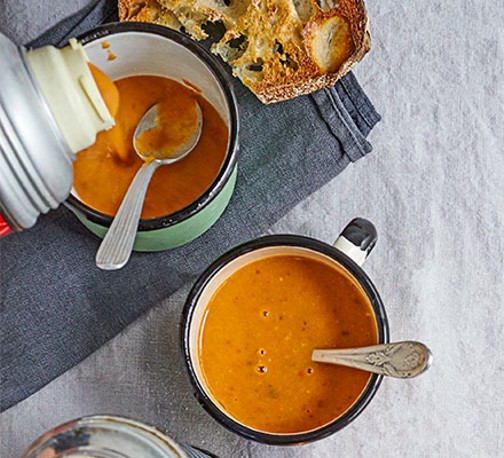 Ingredients
1 sweet potato, roughly chopped into dice with the skin still on
1 red pepper, de-seeded and cut into chunks
1 red onion, peeled and cut into chunks
3 garlic cloves, peeled
1 tsp smoked paprika
2 tbsp olive oil
200ml coconut milk
200ml chicken stock
½ tbsp sriracha
1 tsp maple syrup
Method
STEP 1Heat oven to 190C/170C fan/gas 5. Put the sweet potato, pepper, onion and garlic on a baking tray. Sprinkle with the paprika and seasoning, then drizzle with the oil. Toss together. Roast for 30 mins or until beginning to brown.
STEP 2Tip the roasted vegetables into a blender (or use a stick blender) with the coconut milk, stock, sriracha and maple syrup. Whizz until smooth. Pour back into the pan and heat until piping hot. Check for seasoning, and pour into a flask. Serve with soda bread or toasted sourdough.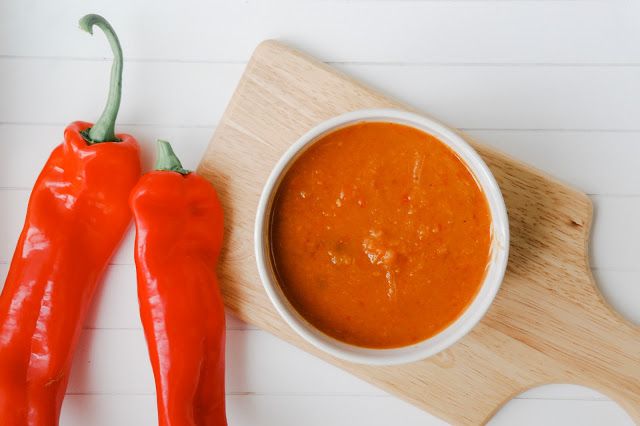 ROASTED RED PEPPER, SWEET POTATO & SMOKED PAPRIKA SOUP
More Tasty Food Ideas HERE